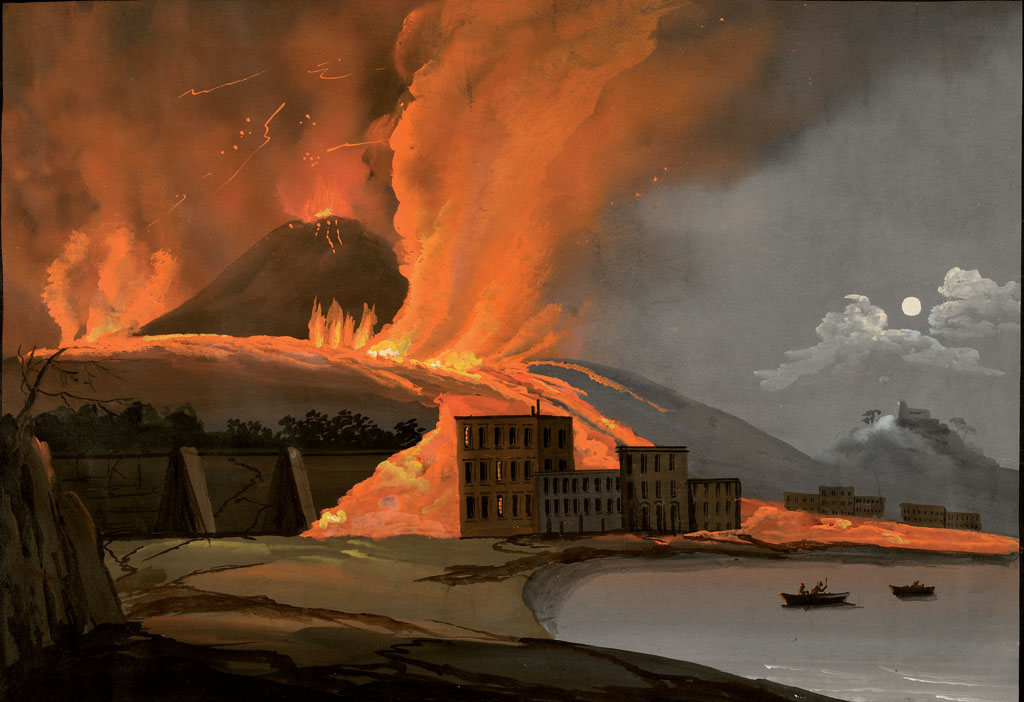 a scientist suspended between earth and sky
by Graziano Ferrari*
"January 27, 1886 - I take up residence on the Island of Ischia Ischia, provisionally at the Casina Reale".
With these few words, less than three years after the destructive earthquake of Casamicciola, Giulio Grablovitz (1846-1928) recorded in his diary the beginning of his stay in Ischia, starting one of the most extraordinary scientific experiences in the field of Earth sciences from the late 1880's up to the 1910's.
This eclectic scientist and his observatories represent an important part of the prestigious Italian scientific tradition in Earth sciences, so strategic for our safety.
In spite of our great tradition of studies, extreme natural events, such as earthquakes, volcanic eruptions, climatic excesses have an increasingly dramatic impact on the society, consuming human lives, economic resources, cultural heritage and social cohesion.
Many losses are due to the lack of awareness of risks and prevention, a lack widespread from institutional governance to the population.
Earthquakes, Volcanoes and Clouds: from the forgotten vulnerability to the culture of safety is an initiative of INGV and CREA that intends to contribute to fill this lack of knowledge, in the direction of an effective strategy for a disaster risk reduction.
Mostra "Immagini di memoria"
Villa Arbusto, Lacco Ameno Isola d'Ischia
Dal 18 luglio al 30 settembre 2018
A Lacco Ameno, sull'isola d'Ischia, nella splendida Villa Arbusto sede anche del Museo Archeologico di Pithaecusae, dal 18 luglio al 30 settembre è visitabile la mostra "Immagini di memoria.
La Campania nel paesaggio di Giulio Parisio 1920/1950". Quarantasette scatti che raccontano la Campania, attraverso sette nuclei fotografici: Napoli, Campi Flegrei, Ischia, Capri, Costiera amalfitana, Salerno e Cilento. Giulio Parisio, che nella sua carriera si è cimentato dalla fotografia di paesaggio alla sperimentazione futurista, da quella industriale alla ricerca sul lavoro contadino, dal ritratto alla foto pubblicitaria, nasce a Napoli nel 1891 e inizia la sua attività fotografica come ricognitore nell'aeronautica militare. Negli anni venti apre il suo studio sotto i portici della chiesa di San Francesco di Paola, sede attuale dell'associazione Archivio Fotografico Parisio, che ha curato la mostra di Lacco Ameno. La mostra fa parte del programma di eventi e iniziative a cura della Scabec Regione Campania dal titolo "Campania by night", oltre 100 appuntamenti che coinvolgono tra gli altri i siti di Ercolano, Pompei, Paestum, Vesuvio, Velia, Minori, Oplontis, Bnevento, Fratte e Pontecagnano. Le immagini sono una selezione tra quelle che Parisio presentò negli anni Trenta ad un concorso. Nel 1930 si tenne, infatti, a Napoli l'undicesimo Congresso Geografico Italiano e in quella occasione fu organizzato un concorso fotografico sul paesaggio dell'Italia Meridionale. Giulio Parisio vi partecipò con 325 immagini, scatti intensi e veri e propri capolavori di vedutismo, vincendo il primo premio, che gli valse una medaglia d'oro del Touring Club Italiano, una targa della Società Geografica Italiana, un premio in denaro di mille lire e una coppa del Consiglio Provinciale dell'Economia di Napoli.
La mostra è gratuita, da martedì a domenica con orari del museo (9 – 19)
Ogni sabato serate speciali dalle 20 alle 24 – con degustazione di vini e visita guidata con personaggi del mondo del giornalismo, dell'arte e della letteratura – con biglietto di 5 €.