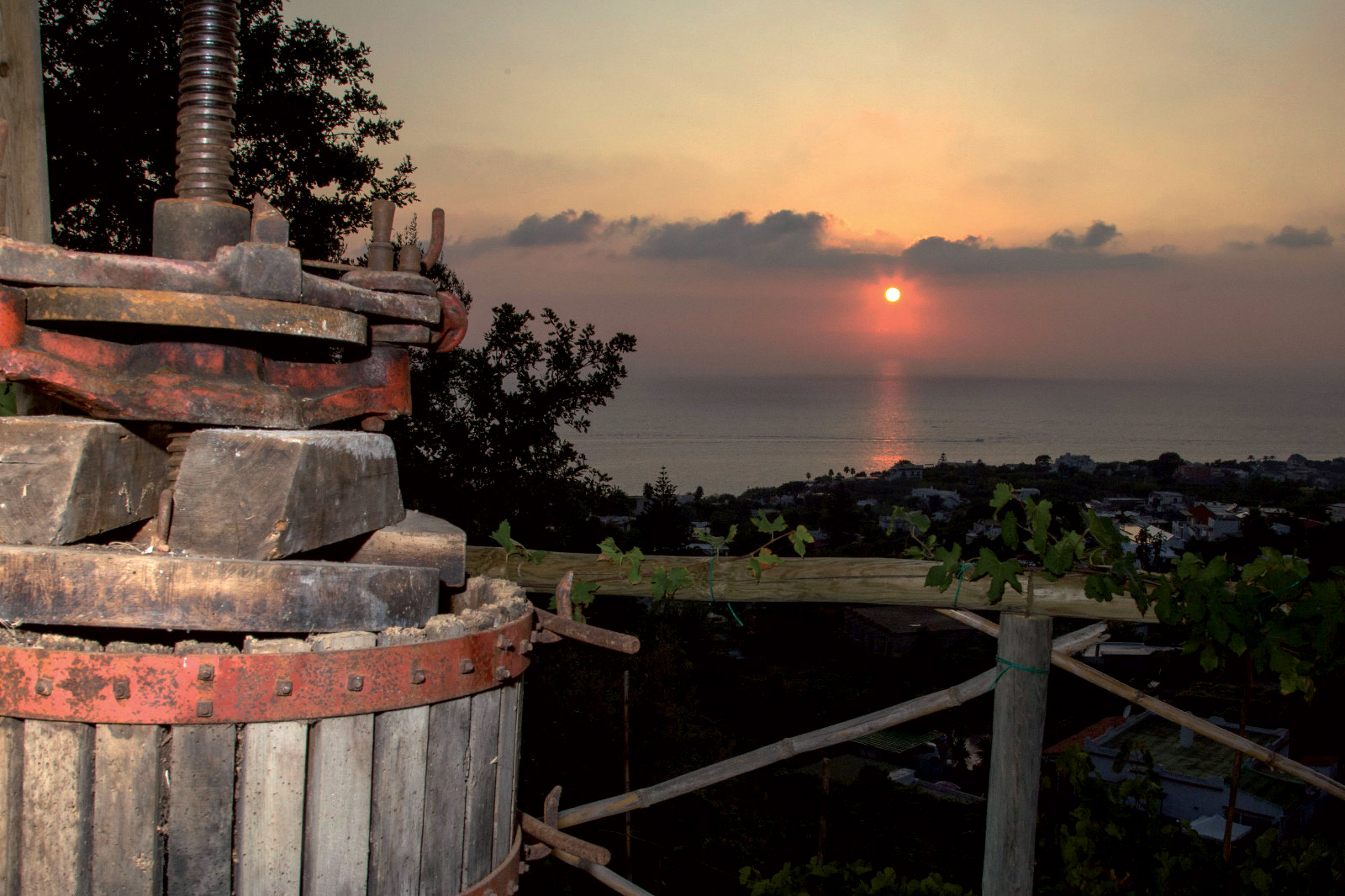 There is a fascinating and intriguing way to discover the earthly soul of the island of Ischia, following its most suggestive corners and penetrating its millenary history: being inspired by that fil-rouge that is wine, whose intertwining with this extraordinary reality are lost in the mists of time, when the settlers of Euboea chose to stop, kidnapped by a unique landscape and a fertile and volcanic land.
Today, wine is one of the distinctive features of an island that is ever more convinced of food and wine and environmental tourism, proudly displaying its terraced landscapes, the fruit of the work of man that has made the most rugged hills cultivable and recounting the a thousand stories of heroic winemakers, who were able to industrialize themselves by giving life to wineries that collect national and international prizes.
Letting yourself be led through the enchantment of the ancient cellars, introduced by proud farmers or wine professionals, is a priceless experience that for the twelfth consecutive year the Pro Loco Panza offers tourists and islanders. Even this year the paths, whose names recall the grape varieties, pass through lush vineyards and climb along the slopes of Epomeo: expert guides tell about the territory and traditions, the tastings of the island's delicacies accompany each stage. With an increasingly clear message for the environment: no plastic and the possibility of choosing routes by bicycle. And again: in the moonlight, for Cantinando sotto le stelle, or - for those who want to roll up their sleeves - by joining the festive people of the harvest. A thousand reasons, in short, to choose "Visiting wineries", capturing the essence of the island: enclosed in a glass or in the smile of an innkeeper, in a "caponatina" of vegetables from the garden or between the rows almost suspended on the sea, to celebrate the eternal encounter between the two souls of the island, earth and water that meet, a union to which toast - all together - with the best wine, in the most beautiful cellar.
By Pasquale Raicaldo
See the schedule of Visiting wineries 2019