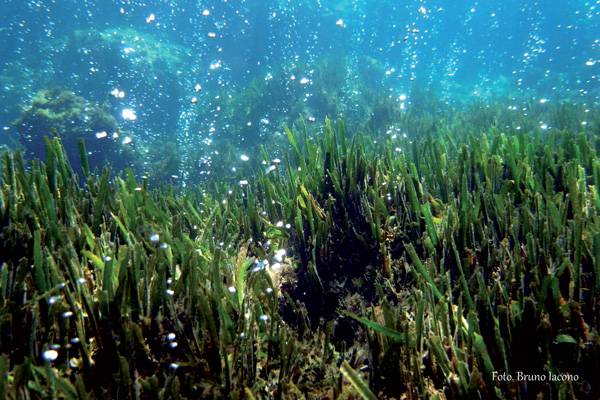 At the beginning of the last century, Prussian naturalist Anton Dohrn, founder of the Zoological Station in Naples in 1872, regular visitor of the island of Ischia, decided to build a house on the hill of San Pietro. The construction work took place between 1905 and 1906. In addition to family vacation home, the Villa dell'acquario (so it was known locally) was acted as a hostel for guest and scientists friends.
In the 1960s, the Villa was destined to host a new department of the Zoological Station, on a mission to carry out research in marine ecology; with new laboratories and spaces, the structure took the name of Ecology Laboratory of Benthos. At present, the technical-scientific staff, alongside many Italian and foreign students and collaborators, and with the new name of Centro Villa Dohrn-Ecology of benthos, includes laboratory space integrating Marine Organisms Taxonomy and where identifying marine organisms with a multidisciplinary of morphological and molecular approach.
They are also laboratory spaces with studies on the biology and experimental ecology of marine plant and invertebrates. For the collection of organisms, measurement of environmental factors and in situ experimentation, the technical and scientific staff of the Villa Dohrn Center uses predominantly the underwater scientific diving techniques, so it is also equipped with a specific vessel for research, M/V Phenicia, and a well-equipped local diving facility. Current lines of research include:
- Marine macrophytes: diversity and functioning in relation to climate change and man-made impacts.
- Trophic animal-plant interactions and chemical ecology of benthic organisms.
- Molecular taxonomy and phylogeography of target species of plant and animal benthic organisms
- Diversity, structure and functional ecology of the benthos zoo associated with marine macrophytes in hard and mobile bottoms.
- Effects of factors related to climate change (temperature, marine acidification) on marine invertebrates, studying particular natural systems / workshops, such as CO2 emissions from the Castle and other sites around Ischia Island.
Villa Dohrn's staff researches on the marine ecology fields of the Posidonia oceanic marine plant and most recently the problem of marine acidification have an international eco and the marine biologists worldwide know some of Ischia's systems.