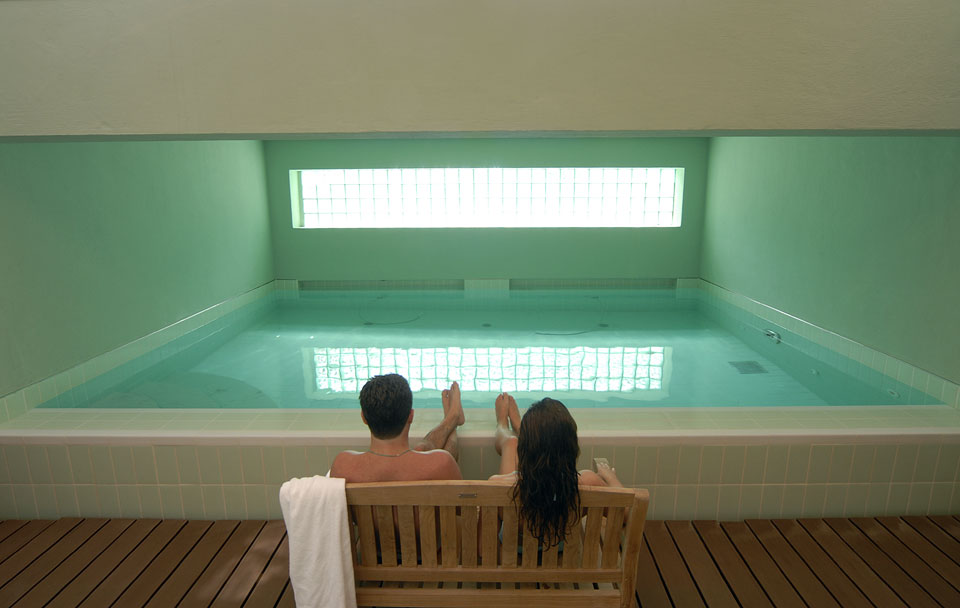 The Thermal treatments are a must for those who need to recharge and leave behind the stress of everyday life, stem from ancient customs and they are still very valid to combat many ailments.
Using techniques that offer Spa Treatments trying to get back in shape and psychological well-being thanks to the steam bath, and massages to mud therapy, treatments with essential oils and even with stones placed in energy points of the body.
The benefits
The thermal waters of Ischia are a real asset to cure various diseases such as respiratory diseases, rheumatism, and dermatitis. All over the island come out on the surface fumaroles and geysers, a sign that the beneficial activity volcanic continues, stoves and natural caves for the sauna are as numerous sources. Let's not forget the mud with which one makes both beauty and therapeutic treatments. In short, the whole island is an immense garden of natural well being.
A long spa tradition
The Ischia's thermal water is alkaline and contains sulfur, iodine, chlorine, iron, potassium and trace elements of other active substances.
They are recommended for their action on:
- the musculoskeletal system (regulation of muscle tone, anti-inflammatory and analgesic)
- the cutaneous apparatus (anti-inflammatory, astringent, antibacterial, cleansing and toning)
- the cardiovascular system (vasodilatory and relaxing action)
- respiratory (mucolytic and anti-inflammatory action
- the female genital apparatus
It 's a good rule for people with medical conditions ask doctor before plunging into the hot thermal waters.
In Ischia there are manyspa centers with a very long history and are very characteristic also because the natural environment is particularly rich in springs and mud baths.
The strengths of the structures are also based on sound nutrition education, offering low-calorie menu, made with quality products.
Many centers also have vascular paths made ??of special thermal spa baths. the colour of the thermal water varies from green to brown, depending on the condition of underground water. Thetemperature of the water is variable, depending on the source and of therapy, however, around 37 - 38 ? C.; theduration is about 15-20 minutes.
The thermal muds have been the result of a mixture of a solid part, the clay and a liquid part, represented by the thermal water. The solid substance used in Ischia is predominantly a volcanic mud, clay material has arisen as a result of volcanic events with the addition of micro-organisms like algae, plants and animals, humus, humo-mineral. The mud is smeared on the prescribed and the average duration of a single application can vary between 20 and 30 minutes depending on the prescription and general condition of the subject. At the end, the sludge is removed and the patient is subjected to a bath that can also be carried out with mineral water, after which requires a rest period of 30-60 minutes.