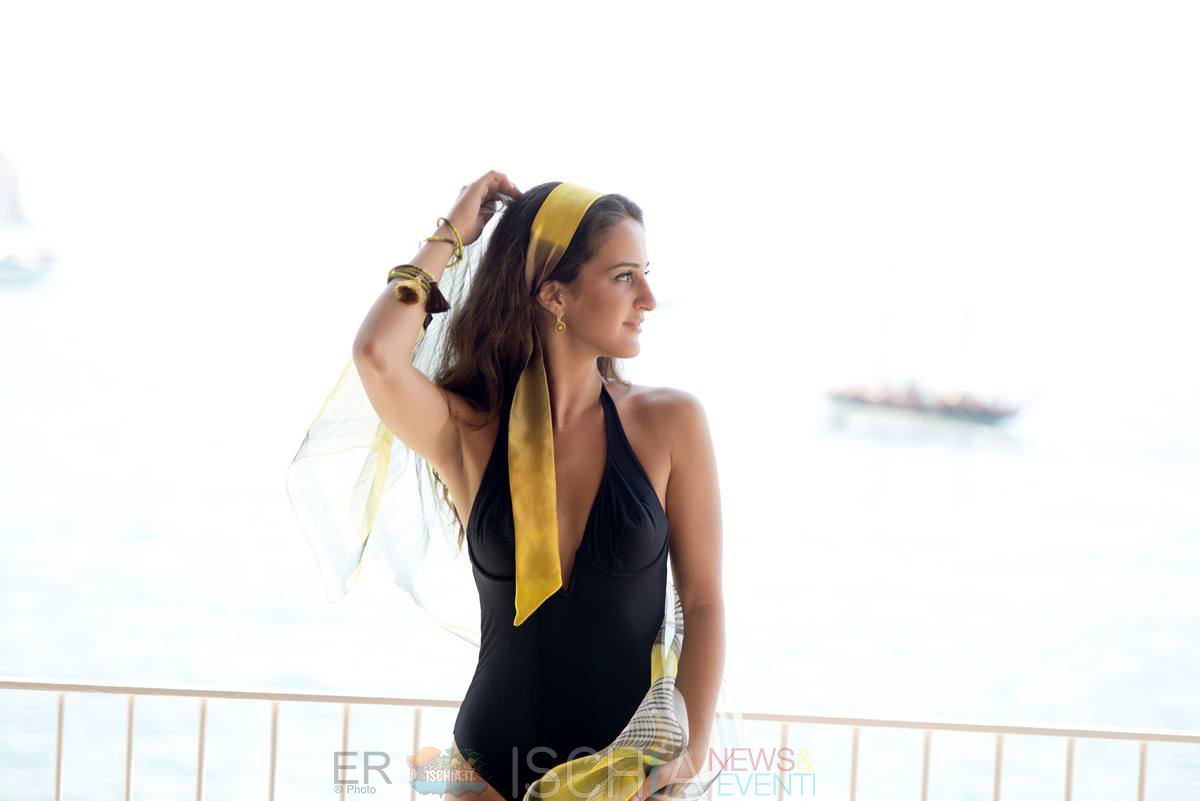 Listening to Bettina Buttgen, a multifaceted artist of German origins is an unmissable opportunity. Her creations are indispensable. It is a world made of workmanship and textures, frequencies and vibrations that have a material tonality and point to the world of men the source of energy by which it is possible to break the silence of silence and the dullness that surrounds it.
It is in balance with everyday life, with its frenetic rhythms and widespread schizophrenia, of stress and normality passed off as art and feeling at home. It is enough to cross the threshold of her atelier-lab, which uses to create with own her hands limited-production of items, in front of the promenade leading to Cava dell'Isola Beach, in Forio on the highway, to reach a lost place in some dimension.
A fascinating "no place" in which a strong and disruptive freedom runs, slices, bounces, and intertwines with the five main colors in different shades and designs, creating new ones every time to extend the threads and make them a scar on which to rest the words to tell her story. Here, in this boundary space between the visible and the invisible, Art cannot be cataloged except in the senses, takes the form of brilliant production and declinations by which it manifests itself. Costume designer, designer, artisan, high fashion expert. Bettina, who has been starting to embroider since she was four and who when five spun the wool, is all this and more. The risk of getting lost in her size is high. The works exhibited in the store set on two floors where she has moved recently, tell of the hermetic infinite in which light and shadow emanate from the spectrum of colors.
Bettina knows perfectly is the same ceremony with which creative energy communicates and joins the earthly world through intuition. She arrived in Ischia in 1991, Bettina, after loading her old Renault 4 with the essential and sailing to an island that opens and closes to the world. She is in love with Ischia and with light; she can no longer do without. Bettina knows that inside there are the colors she needs. A sewing machine of more than half a century and a furnace to make the shades of cloth and clothes realistic are the testimony of the path that she faced more than thirty years ago to the discovery, by no means symbolic, of herself.
Since then, still belonging to the world, Bettina, she is always on the road. The universe that surrounds her follows her during travels, from Poland to Turkey, from Italy to her loved "Germany". The intimate and passionate relationship between her and the part that appears to us is alive in the dynamic enthusiasm of a dense worth and full of meanings close to her. Like the fire imprints in her productions and closes through that "BB" which represents her signature and seal. She has a particular feeling, Bettina.
In listening to the process of materializing of necklaces, rings, earrings, twins, dresses, and scarves, fallen from an inaccessible sky to those who do not attend, think and translated into the language of material things, we sit in front of a virtual door, infusion of Certainty, where colors are inner shocks thrown like darts from somewhere in the infinite.
They arrive on earth through a disruptive explosion where senses, perceptions, and their realities blend, embracing, being contaminated by the construction of a synesthetic tale. She is shy, Bettina, and is reluctant to talk about herself. She does not deny it. However, a special discretion has the task of keeping the sacredness of the creative phase away from a profane cosmos destined, fortunately, not to doubt her works to adorn, thus, of unusual and original executions.
In these, the four elements - water, earth, air, and fire - make it recognizable in a visual game accompanied by the improbable perception of listening to the sound as well. That is what makes Bettina's world even more fascinating and tiring to understand, and now when we have understood it, she goes away, so as not to be fooled by a conceptual prison. The chaos and the disorder that appear when the stories and works of Bettina tempt us actually hide an order in which everything combine with the others, perfectly. Her works are stainless in time and of thousands of uses. Scarves that become painters to wear or hang to decorate opaque walls or the texture of silk, cashmere and merinos wool that combine with exclusive and original expressive techniques are only part of a piece of that evident universe, at the same time so intimate and deep that Bettina brings brilliantly to the surface.
By Graziano Petrucci