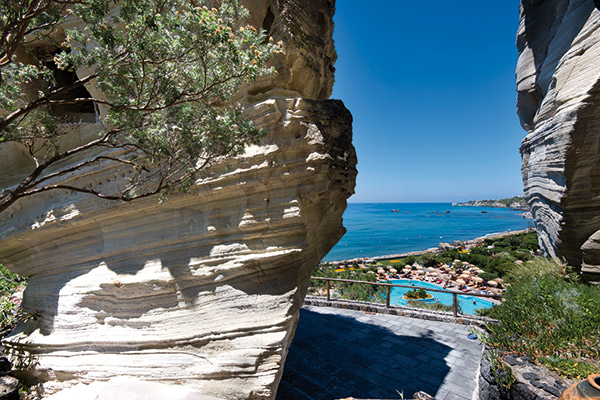 The island was scorched by the heat of August. Especially near post sundials between 13 and 16. Trying refreshment - the heat raged - I decided to dive into the water. I alternated, although it seemed inappropriate, a swim in the sea and a sauna, then give me a break in the pool.
Just in the pool, in fact, I often found myself talking to complete strangers: last week, while I was busy dispelling the stress on work days, enjoying the continuous hydro massage jet on back, I met a potbellied man, with thinning white hair, who, pointing to a fake stroke, swim, approaching to me. We talked for about half an hour of policy, management of public affairs. I met him again for several days until, after about three long meetings and discussions, we presented ourselves. He said he had taught law for over three decades at the University of Rome and who loved philosophy.
I asked worried: "Maybe I have a face like a philosopher?". Then I had to confess my profession and my passion and, in Ischia, were to host the first international festival of philosophy. He was surprised and amazed. Then he said, "Ischia lends itself to philosophical thought, perhaps because of the beauty of its nature. These will lead to silence, reflection". I think he was right. Strange that people talk on philosophy in the pool, at sea and in meeting places, and yet, if you pay attention, too many to discuss politics, business and many other things. Often, we do philosophy and do not even realize it. I thought: "The pool seems like a square, a place where people meet and talk. People are stripped of their private life, of their rank". Among the bubbles of the thermal waters, in those hours of extreme heat, it seemed to be back to Roman times where, precisely the baths, were meeting place, to debate, to report. Then I thought of the Greeks (after talking to a Roman seemed a must), the fathers of philosophy, and I wondered: "Who knows if I met Heraclitus in the pool! He might have asked me if one can bathe twice in the same water in a swimming pool?". It was then that, admiring the scenery, the "green scorching heat" of my philosophical island, I threw up in the sea. "It's too hot! Perhaps the sun went to my head".