To me the sea is the eternal union of my gaze, of my land, with the future horizon of infinity. It is the timeless projection, which manages to make past, present and future coexist in an eternal maliconic joy. It is the most ductile essence of human and animal matter; it is the absurd game of life that traces the origins of life in the cosmos.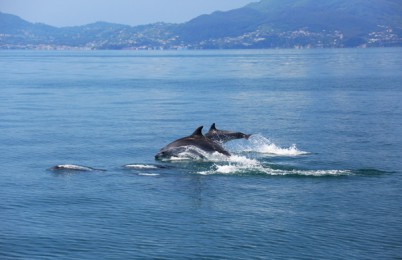 To me the sea is home. The course of the foam when I choose the corridor that runs along the abyss. Where I come from, where I am, where I will go. For me the sea is liquid air. To breathe with full sips of apnea. To me the sea is silence that makes castles in mid-air in depth. To me the sea is the vertigo of solitude every time I look down.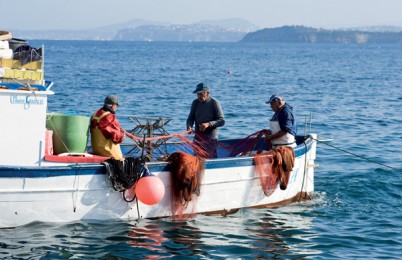 What is the sea for me? Better, who it is, since I do not distinguish it from a family member of the smallest circle, of those of whom I carry an important percentage of DNA. In fact, there was not a precise moment in which we met. It has always been a natural, even obvious presence.

If the sea is synonymous of liberation and escape from everyday life, the inexhaustible sense of infinity that takes your breath away at every step that brings you closer to the horizon

Santu Nicola for the islanders, Epomeo is the island's mountain, shaped by nature for millennia. For geology, it is a volcano-tectonic horst, with a typical green color due to the long contact of the tuff with boiling mineral waters.

Walking through the streets of Sant'Angelo to the discovery of the summer season is synonymous with two things: being on vacation and coming across stories that have written about the past, which is then present that is then the future. An anti-cosmopolitan metropolis that lives on stories over time.