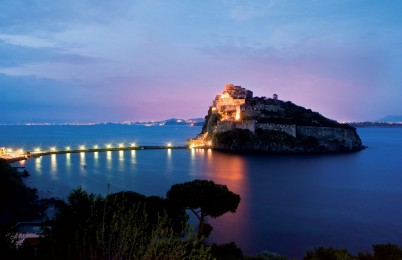 In the month of the pink sunset

I have been passionate about this philosophy festival since its first edition in 2015: I was in Ischia in the last week of September, lost in this wonderful atmosphere of change that the island offers with its livery of unique colors. Where I come from, a small city in northern Europe, we are always lurking in September, thinking that the weather will soon change abruptly, leaving space for the autumn colors, the leaves that accompany the rivers in gravity, in a course of fresh water, inexorable, in continuous movement, fast and greedy of past.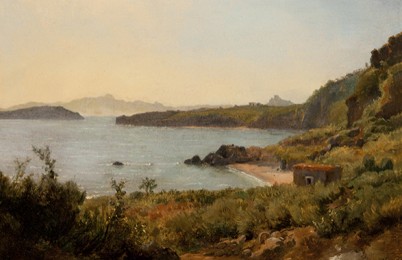 Between the spectacle of the Gulf and the green hills of lava
The passage to the island was the first, true contact with the sea. They had always looked at it safely on the mainland, wandering those strips of land that stood out on the horizon. In Naples, in the salons where stories and memories were exchanged, those who had already had the privilege always recommended the exploration of those lands immersed in the blue.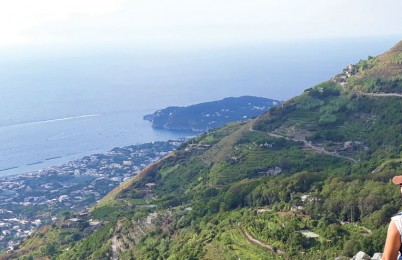 Going through pastures, the path that leads from Bocca di Serra to Corbaro Park, the place where everything is possible...
Andar per Pascoli è un'idea rubata, un sogno che si realizza, un racconto condiviso da chi è stanco dell'oridinarietà. Andar per Pascoli è il nostro modo di offrire un'emozione a chi ha bisogno di staccare la spina e sfuggire dallo stress. Queste sono le parole con cui Nino e Max, gestori di Corbaro Park e instancabili sognatori, raccontano il nuovo viaggio intrapreso.

a scientist suspended between earth and sky
by Graziano Ferrari*
"January 27, 1886 - I take up residence on the Island of Ischia Ischia, provisionally at the Casina Reale".
With these few words, less than three years after the destructive earthquake of Casamicciola, Giulio Grablovitz (1846-1928) recorded in his diary the beginning of his stay in Ischia, starting one of the most extraordinary scientific experiences in the field of Earth sciences from the late 1880's up to the 1910's.

by Isabella Marino*

We will never know its real name. There has been done, Inos, to defeat oblivion. And the time. That signature, placed at the end of the eighth century BC, is the oldest of a craftsman who has come down to us. It tell us the story of an object of everyday use found on the hill of Mazzola, in today's Lacco Ameno. A few tens of meters, as the crow flies, from the most coastal "keramèikos", the potters' quarter discovered since the middle of the last century in the archaeological area under the basilica of Santa Restituta, where also Inos modeled and decorated the local clay.