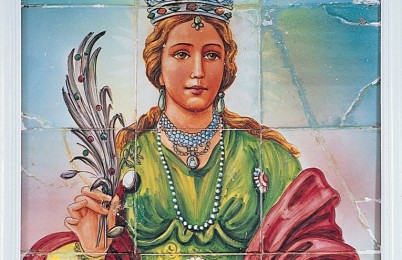 The "Restituta, the spark of love" program is back, scheduled for the days from 8 to 18 of May, on the occasion of the celebrations in honor of Santa Restituta, patroness of the diocese of the island of Ischia and Lacco Ameno.
NEXT OPENING ON MAY 21ST 2021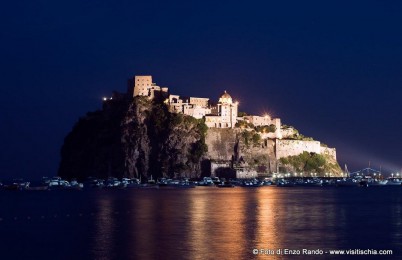 La Filosofia, Il Castello e la Torre - Ischia and Naples International Festival of Philosophy,
Summer School of Humanities and Young Thinkers Festival 2021

VII Edition 19-26 September 2021
The Association InSophia, in collaboration with the City of Ischia, the CRF – International Centre for Philosophical Research, the University of Toronto Mississauga (Visual Studies Department), and with the patronage of the City of Naples, the Circle "G. Sadoul", the Italian Institute for Philosophical Studies
NEXT OPENING ON JUNE 12TH 2021
Much more than a garden, it is a botanical and landscape oasis, animated by blue reflections of its pools, by the landscapes and microclimate corners unique and unrepeatable. A special place that has enchanted excellent visitors and continues to do so. The list is transformed into a gallery of honor, high-sounding famous names, beautiful and amazing as the colors, the lights, the warmth, and the nuances of habitat: belonging to Gianni Agnelli and Cardinal Joseph Ratzinger; Carla Fracci and Mika Hakkinen, the Formula 1 champion; Italo-German storyteller myths of Boninsegna, Beckenbauer, Breitner and Vogts.
NEXT OPENING IN MAY 13th 2021

On the volcanic island of Ischia, in the Gulf of Naples, the Giardini la Mortella amaze with the exuberance of its tropical vegetation. At the end of the Second World War, Sir William Walton, COMPOSER, moved with his wife Susana to what is still a stone quarry. Lady Walton then composed a singular and changing garden with the English landscape architect Russell Page.
NEXT OPENING ON MAY 12 2021

«One more year for the Botanical Giardino Ravino becoming path beyond space and time to the Divine research»

The story of Restituta from Africa, the Christian martyr of the third century AD who is the Patron Saint of the island of Ischia from time immemorial, is shrouded in legend or in the miracle of Fait.
Restituta was a girl of Bizerte, a city in the today's Tunisia and converted to Catholicism suffering the persecution of Emperor Diocletian till martyrdom.