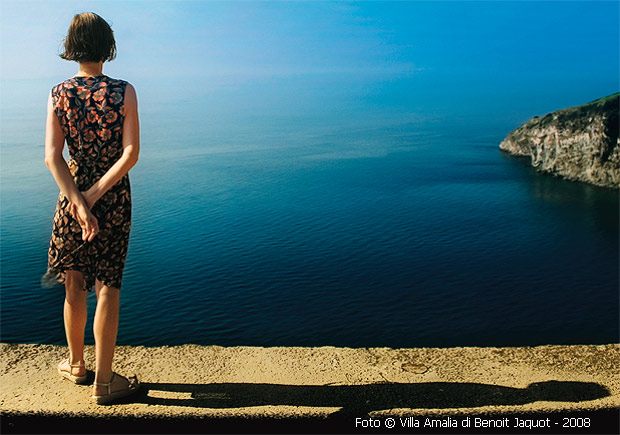 The French work, released in 2009, was shot on the island of Ischia in Campagnano and Mount Epomeo. The film used some of the many corners that characterize the green island on the one hand the atmosphere of the mountains that mark the peaks of Mount Epomeo, on the other the sea in the port of Ischia and flavors of its premises. A stand out, however, it is mainly the views of Campagnano, a hamlet in the Villa Amalia designed by Quingnard was recreated using an old house near the "Pignatiello", an area accessible only by foot and that has created many difficulties the crew in the wake of director Benoit Jacquot.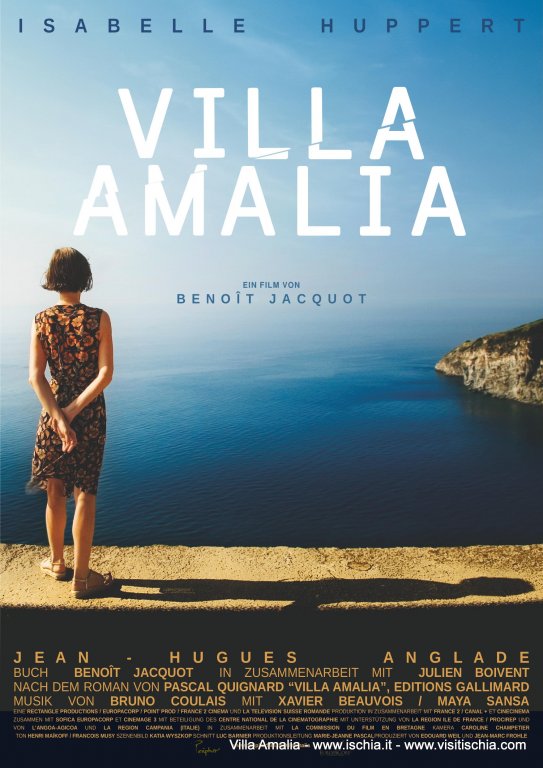 Title VILLA AMALIA
Release date(s) 2009, ITALO - FRANCESCE
Genre FICTION
Production EDOUARD WEIL
Direction BENOÎT JACQUOT
Starring: Isabelle Huppert, Jean-Hugues Anglade, Xavier Beauvois, Maya Sansa, Clara Bindi, Viviana Aliberti
Music: Bruno Coulais
Sound: Gabriel Hafner - François Musy
Visual FX: Arnaud Damez
Plot
Ann (Isabelle Huppert) is a gifted and brilliant musician whose sense of security falls to pieces when she witnesses her husband kissing another woman. Without hesitation, she abandons him and takes a headlong rush into the arms of a new beginning, embarking on a transnational journey that ultimately takes her to an isolated villa on the secluded island of Ischia, Italy. Once settled, Ann insists on goading herself to fresh extremes, and takes it upon herself to swim out as far into the ocean as possible. Fainting under the scorching summer rays, her floating body is pulled out of the water by local woman Giulia (Maya Sansa), with whom Ann begins to explore a whole new facet of life.