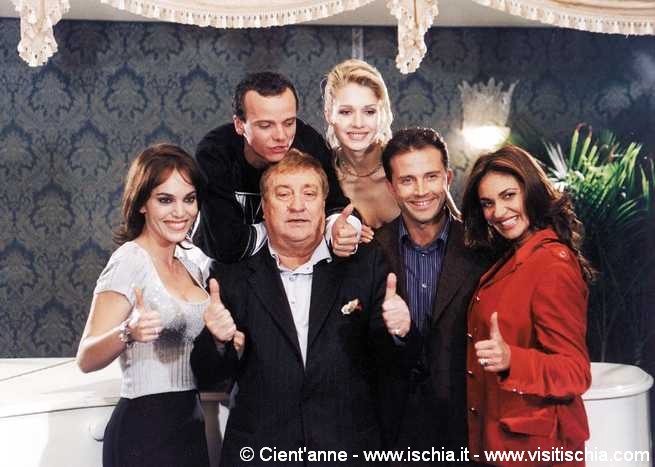 In the late '90s, the film takes on Ischia, taking a quantum leap with the film "The Talented Mr. Riplay" directed by Anthony Minghella, to keep up with proper commercial genres like the movie "Cient'anne "directed by Nini Grassia, which works so that it looks like a television soap opera pace, up to a melodramatic final. The critics could not help but highlight only positive note, or the beautiful scenery and the fun shape of the hawker".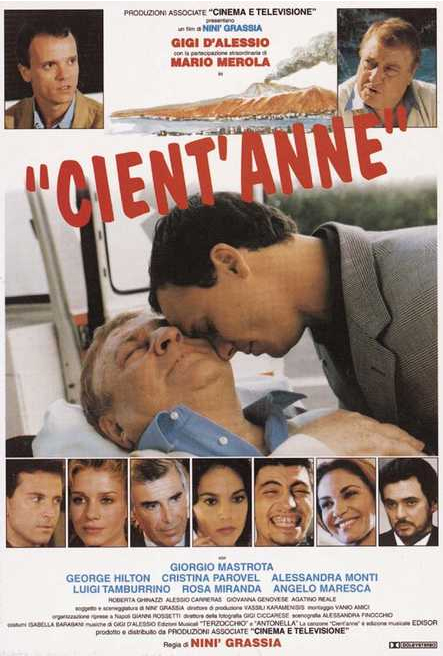 Title CIENT'ANNE
Release date(s) 1999
Genre COMMEDIA
Running time 105 Min
Production PRODUZIONI ASSOCIATE CINEMA E TELEVISIONE S.R.L.
Direction NINI GRASSIA
Starring: Gigi D'Alessio, Mario Merola, Giorgio Mastrota
Photography: Luigi Ciccarese
Editing: Vanio Amici
Music: Gigi D'Alessio
Plotm
Adopted son of Merola, Gigi (G. D'Alessio), singer of piano-bar in a hotel on the Amalfi coast, dreams of recording his first CD, suffers in the memory of an incident in which his girlfriend died and discovers that he has to father his employer (G. Hilton), parent also of his rival in love (G. Mastrota). Grand finale with Merola, dying on a stretcher, who sings the title song along with her godson, his true heir hold high the banner of Neapolitan songs in the world. Labored attempt to revive the scripted television in loose rhythms with daring and clumsy self-citations (from Dictionary of the movie "il Morandini 2004" ). Scenes in Ischia Ponte, in the Mandra, Lacco Ameno, Forio, Sant'Angelo.