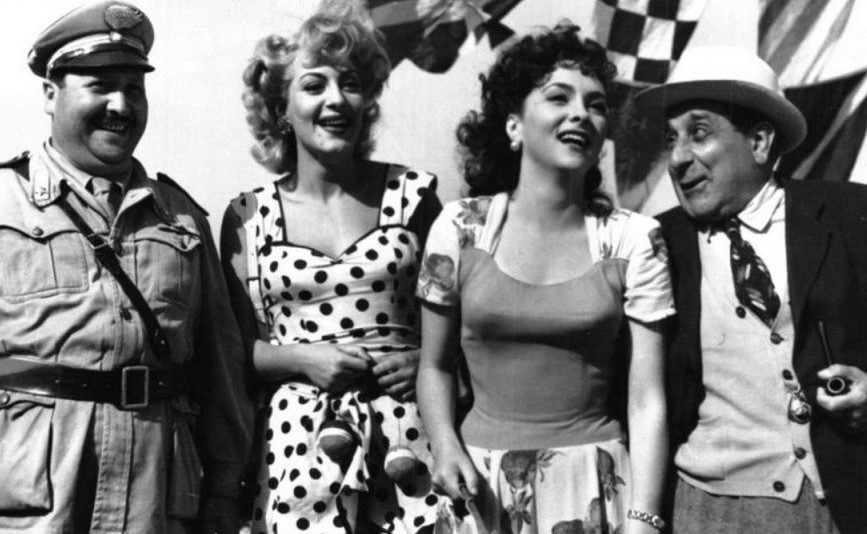 The film "Ok Agostina" of 1949, directed by Luigi Zampa, seems to show the island at that time real enough. Immediately after the war, in fact, in the film, Agostina and Australia landed in Ischia, after receiving the deportation order for being prostitutes, in a landscape still ravaged by war. Life seems to start for them. Ischia is a land of work, where the port cleaning the barrels, probably due to a recovery in exports of "Forastera" typical white wine of the island, it is a poor country where it does not take much to have fun: parties are organized by country races the sack race on the beach. The piles of rubble that mark the landscape are not the only legacy of the war, there is also the sad phenomenon of abandoned: the illegitimate children born as a result of permanent employment of the crew, refused to shame by their mothers, are welcomed in the small church of Santa Maria del Soccorso and caring for them is a priest (Eduardo De Filippo) who must struggle against the insensitivity of the country and in particular of its notables. Inspiration of bad criticism levied in that movie is just the director's position, which - according to Aristarchus - it was believed in duty to take, very clumsily, the defense of the unfortunate victims of venal love against the bourgeois conviction.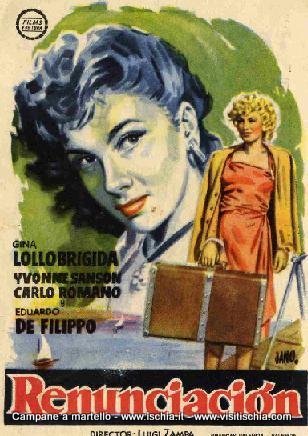 Title Ok Agostina
Release date(s) 1949
Genre Dramatic
Running time 100 min
Production CARLO PONTI PER LA LUX FILM
Direction LUIGI ZAMPA
Main actors: Eduardo De Filippo, Gina Lollobrigida,
Yvonne Sanson, Carlo Romano
Photography: Carlo Montuori
Editing: Eraldo Da Roma
Music: Nino Rota
Plot
Agostina is a maid, that after the war has set out to make a "Miss". Her savings sends them away to the priest of his country, why keep them to him. Left allies, Agostina goes to the country, to withdraw her money. But here is waiting for a nasty surprise. The old priest died and the new one, Don Andrea, not knowing at first in which use is intended that sum, it's worth to create an orphanage. Now the money have been spent and Don Andrea calls for more help. When she learns the true origin of savings of Agostina, Don Andrea, sick of heart, remains nearly electrocuted. To return at least part of the money, imagine a ruse. He rings the bells and people rushed to declare that no longer has the means to provide for orphans. She has applied unsuccessfully to the mayor to allocate the money collected at the hospice to erect a monument. Now he has to close the hospice and the orphans entrusted to the population. The girls spend the night crying on the steps of the churchyard, but the mayor in the face of protests from the population sends the money to the priest, who wants to deliver Agostina. But she renounces and Don Andrea, for the various emotions, dies. Clearly identifiable various places on the island.