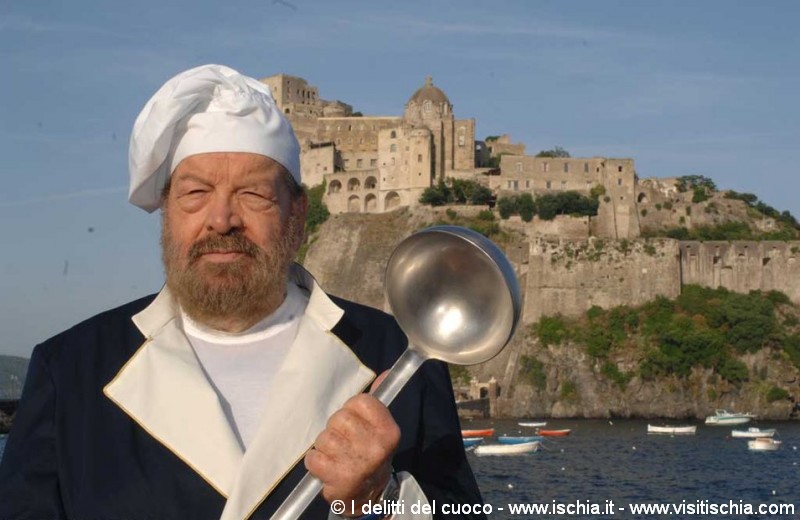 I delitti del cuoco is a TV series of the detective genre and starring by Bud Spencer, Henry Silvestrin, Sascha Zacharias, Giovanni Esposito, Monica Dugo, Monica Scattini, Eleonora Sergio, Lucia Ragni. Made in Italy. The series is broadcast from 09.05.2010 and for now consists of 1 season.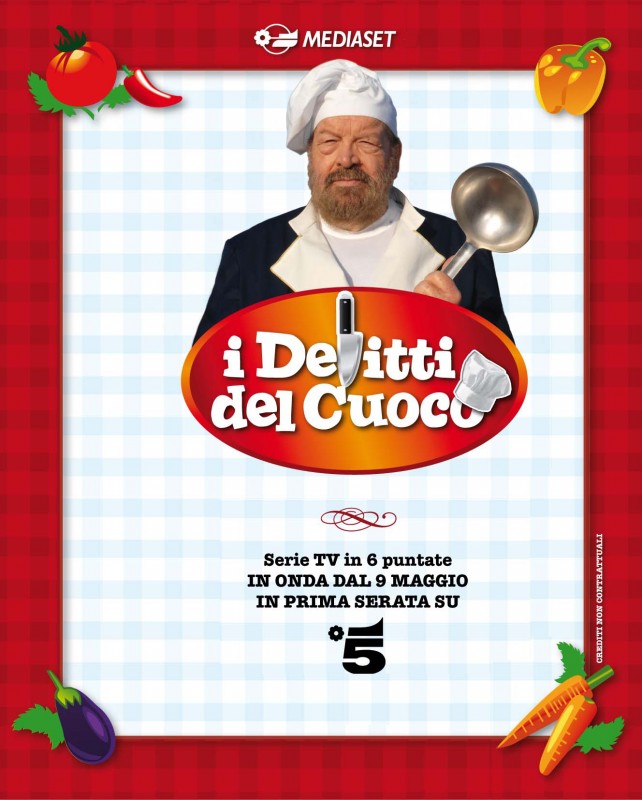 Title I DELITTI DEL CUOCO
Release date(s) 2009, ITALIA
Genre DETECTIVE STORY
Running time FICTION - TV SERIES
Starring: Bud Spencer - Lucia Ragni - Monica Dugo - Giovanni Esposito - Enrico Silvestrin - Monica Scattini - Sascha Zacharias - Eleonora Sergio - Andrea Ferreol - Yari Gugliucci - Pietro Traldi
Plot
After a life dedicated to ferret out criminals and bring them to justice, Carlo Banci (Bud Spencer) has decided to retire on the tranquil and beautiful island of Ischia to devote himself to his true passion, cooking. He opened the famous restaurant Polipo Allegro and brought with him, recovering to civilian life, three old friends: Antonio (Giovanni Esposito), a former bank robber with a passion for weapons, Margherita (Monica Dugo), con artist and an expert counterfeiter, Castagna (Monica Scattini), who spent many years in prison accused of killing her husband, great chemistry and refined expert of poisons.