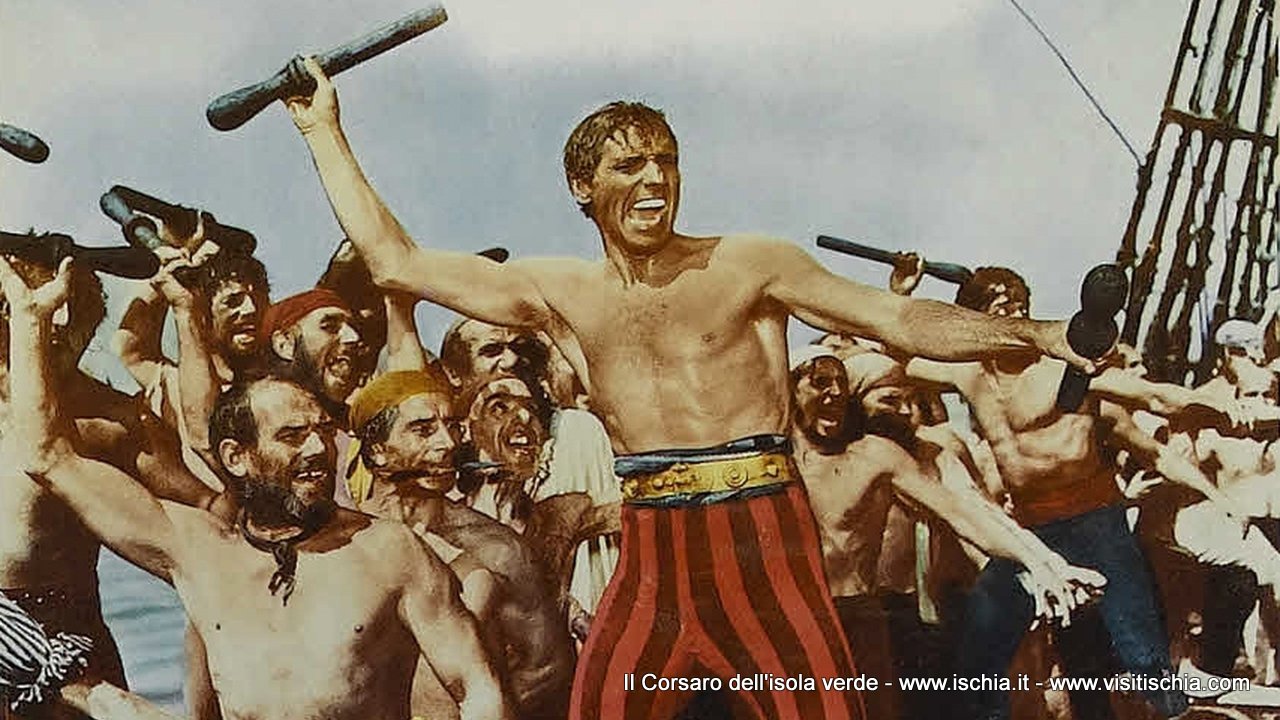 Of great importance for a wider knowledge of the island, not only in Italy but also abroad, was the making of the film "The Crimson Pirate" released in '52, directed by Robert Siodmak, inspired by some sequences of the swashbuckling film "the Black Pirate", which it is said that back in the '20s, the silent movie star Douglas Fairbanks Sr., had asked the production house to realize in Ischia this film, but the proposal fell into nothingness. It is also noted in the film, an unexpected propensity of Siodmak have the best in the comic acrobatic couple Lancaster - Cravat "invented" by Tourneur for the film "The Legend of the archer to fire".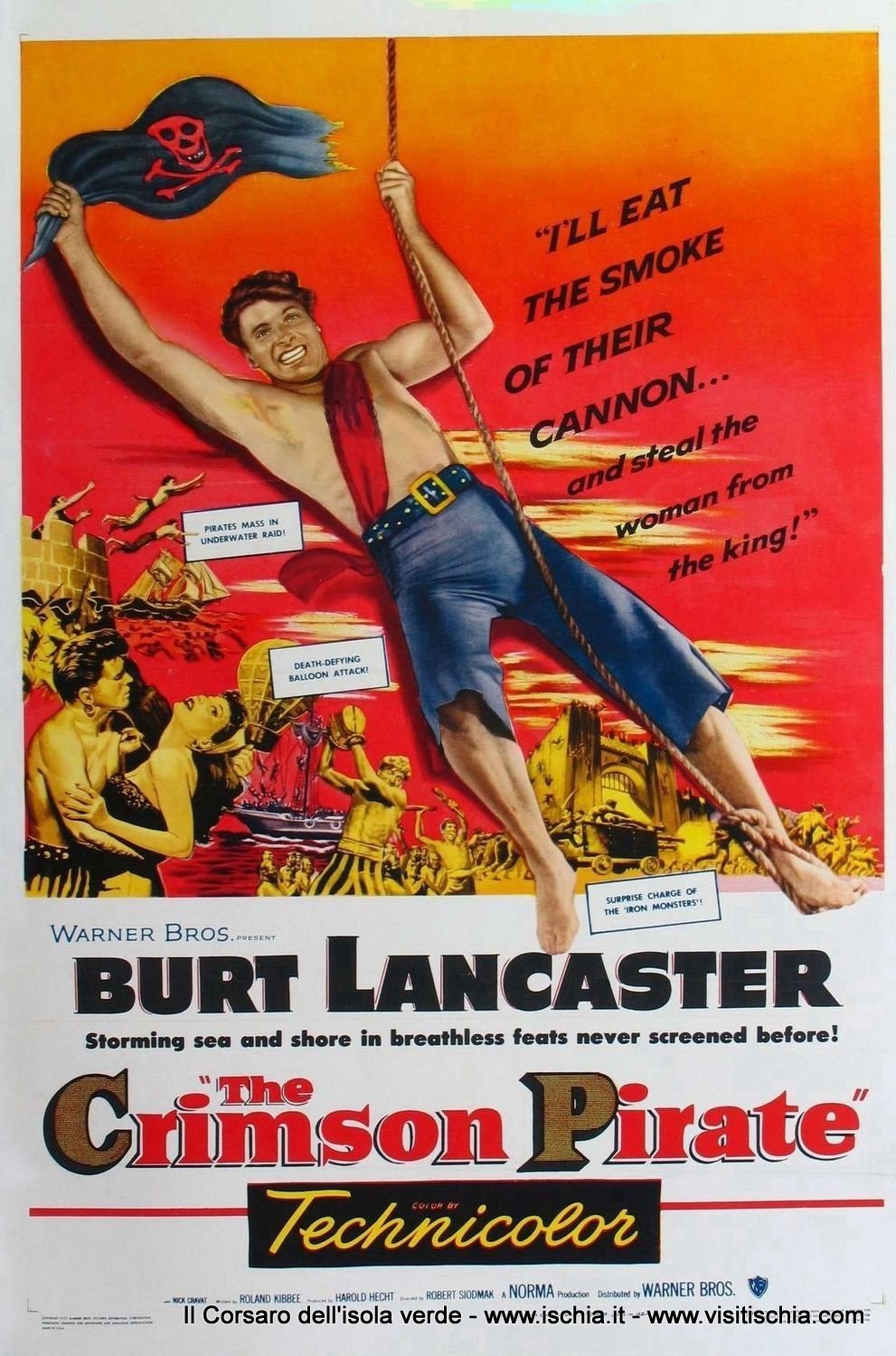 Title THE CRIMSON PIRATE
Release date(s) 1952
Genre ADVENTURE FILM
Running time 104 Min
Production HAROLD HECHT/NORMA PICTURES
Direction ROBERT SIODMAK
Photography: Otto Heller
Editing: Jack Harris
Music: William Alwyn
Plot
A pirate brig, under the command of the famous Captain Vallo, catching in the Caribbean Sea a Spanish galleon with arms, ammunition and 200 soldiers under the command of Don José Gruda, sent to fight the rebels of the island Salina, led by El Libre. Vallo decided to sell weapons to the rebels, but in the meantime pretends to accept the proposals of Don José who offers him 50,000 florins to deliver El Libre. The ship arrives at the port: overnight Vallo down to earth with a man of the crew and met Consuelo, daughter of El Libre, from whom he learns that his father is in prison. He promises to get rid of it, with her back on the galleon, where wearing the clothes of Don José, while the sailors wear the uniforms of the soldiers. Taken to the envoy of the King, Vallo can release El Libre and the scientist Prudence, but identified, had to take refuge with others on the galleon. Here the pirates who hoped to sell arms, realizing that Vallo wants to give her the insurgents, mutinied. In the conflict El Libre is killed and Vallo and Prudence, chains, are lowered into a boat and adrift. However, they are saved and landed safely. Having become a rebel leader, Vallo vanquishes opponents, regaining the galleon and free the island (from cinematografo.it ). "Admirable history of one of the many adventures of the famous Captain Vallo (Burt Lancaster), undefeated champion of piracy, terror of the Caribbean Sea, thief of treasures and ... hearts. Although the story takes place in the eighteenth century, we see a balloon used in battle, powerful explosives and a submarine. But, being pirates, it would be dangerous to make any objections or questions: do therefore an act of faith, and if you cannot believe everything you think one half "( Novelle FILM, N. 502/1957 ).(Novelle Film, n. 502/1957).