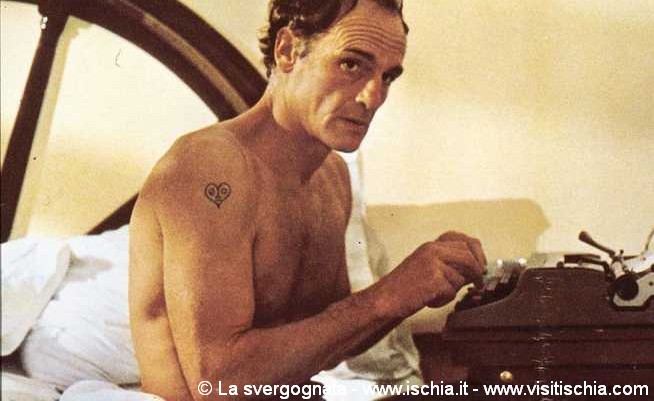 In the 70s the trend towards disengagement becomes standard, with the deterioration of the social situation and the spread of terrorism, the ongoing disputes, advancing the economic crisis and policy increasingly unable to govern the country. Even the comedy takes the direction of escape and production of series B, in which it is the current erotic to witness the disconnect with the public and with the ability to read the real that had characterized. Conforming to the production of the 70 in the rest of Italy, Ischia lends itself to become locations for the movie, "La Svergognata" film shot in '74, directed by Giuliano Biagetti. In '76 follows the film "La professoressa di scienze naturali" shot in Ischia in '76, directed by Michele Tarantini, who in recent years gives rise to a series of erotic comedies comic interpreted by the sexy divas of the moment, in this case Lilli Carati.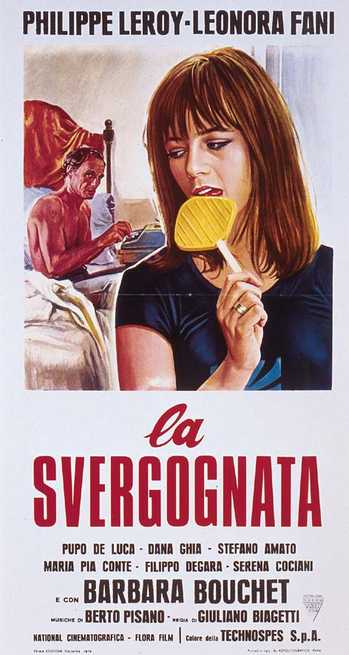 Title LA SVERGOGNATA
Release date(s) 1974
Genre COMMEDIA
Running time 90 Min
Screenplay Giuliano Biagetti, Giorgio Mariuzzo
Direction GIULIANO BIAGETTI
Starring: Barbara Bouchet, Maria Pia Conte, Dante Cleri, Serena Cociani, Filippo De Gara
Photography: Anton Giulio Borghesi
Editing: Alberto Moriani
Music: Berto Pisano
Plot
IMr. Nino Bernardi, industrial Milan man, reached Ischia for a holiday with his wife Clara and his teenage daughter Ornella. In the same hotel down several people, among which is Fabio Lorenzi, depressive writer in crisis already loving lady Bernardi five years before and now faithful companion of the actress Silvia. Ornella, stimulated by her friend Giusi, soon tires of the fleeting and superficial encounters with various Andrea, Adriano etc.. boys on holiday or service, and aims to Fabio that is attracted by the fresh little girl but comes from the same office with volatility in white. Only when in the resort, called by the writer, also comes Silvia, Ornella became jealous and eventually perhaps the writer who has since found a vein and confidence in their own creativity.