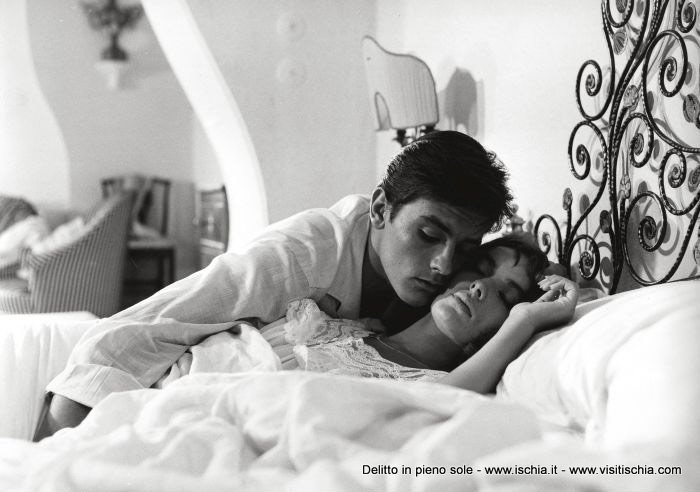 In '59 in Ischia, is the film "Plein Soleil" directed by Rene Clement, a French director who entrusts the title role of Alain Delon, who at 24 years old has his first major interpretation, a character from the face of an angel and the soul of evil, which would make him the star of France, a symbol of the '60s - '70 (Canova, 2000). The film is based on the novel by Patricia Highsmith, who creates a character, ambiguous and fake lives of scams, and do not hesitate to kill in order to improve his social position.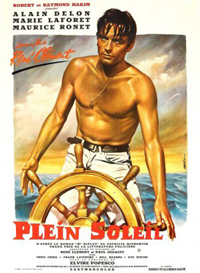 Title PLEIN SOLEIL
Release date(s) 1960
Genre DRAMATIC THRILLER
Running time 120 Min
Based on THE NOVEL BY PATRICIA HIGHSMITH of 1955
Production TITANUS PARIS CCFC
Direction RENE' CLEMENT
Starring: Alain Delon - Maurice Ronet - Marie Laforet
Photography: Henri Decaë
Music: Nino Rota
Plot
Tom Ripley is sent to Europe by Mr. Greenleaf in search of his son Philippe, to take him home: Tom in return will receive five thousand dollars. Philippe tricks Tom into thinking that he will return to the U.S. with him to please his father, but in reality it has no intention and intends to stay where he is, alongside his girlfriend Marge, who is about to marry. Mr. Greenleaf, seeing no result, he fired Tom, in desperation, kills Philippe and assume the identity, living his life as a rich playboy. But Philippe's friends begin to miss him and begin to look for it, while the tracks leading to Tom, who is forced to commit another murder to avoid being discovered.