What about these musical films with a melodic music? Typical film music of the 50s as a function of the repertoire of Neapolitan songs.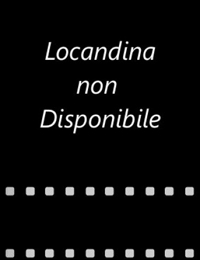 Title LACRIME D'AMORE
Release date(s) 1954, ITALIA
Genre MUSICAL_COMEDY
Running time 90 Min
Production FORTUNATO MISIANO PER ROMANA FILM
Direction PINO MERCANTI
Starring: Nadia Bianchi, Mimmo Billi, Nada Costese, Dina De Santis, Bianca Fusari, Piero Giagnoni, Enrico Glori
Photography: Augusto Tiezzi
Music: Carlo Innocenzi
Plot
Grazia, wife of the rich owner Davide Montalto, from Genoa, knows in Naples Mario Benetti, employed in a factory with a beautiful voice. Between the two love flourishes, though Mario is engaged to Rosella. To avoid the dangerous allure of passion, Grazia returns to Genoa, where to distract takes the initiative to set up a magazine, which brings together young people and society ladies. If needed, is the participation of a Neapolitan singer, Davide Montalto, which ignores the previous romantic relationships between Grazia and Mario Benetti, may want to call in Genoa the latter. Mariocomes and singing alongside Grazia reap laurels, while the common activities and successes together feed their passion. An attempt to blackmail by the comm. Goebritz, a businessman opponent of Davide, that does not exacerbate, Grazia decides to leave her husband, after a frank explanation and left for Rome with Mario who, for his part, came off completely from Rosella. While in Rome Mario Radio follows the new successes, is unexpected a mournful news. The industrial Montalto and his two sons, parties on board an aircraft, have disappeared. The tragic announcement deeply affects Grazia, who became the seriousness of his offense, if they repent and ask God for the salvation of his fervent prayer. Having said goodbye to Mario forever, it sets out. The story ends in the best way: Davide is found, a little battered, but alive, the children were not on the plane. In Montalto's house has returned the peace; Mario marries Rosella.