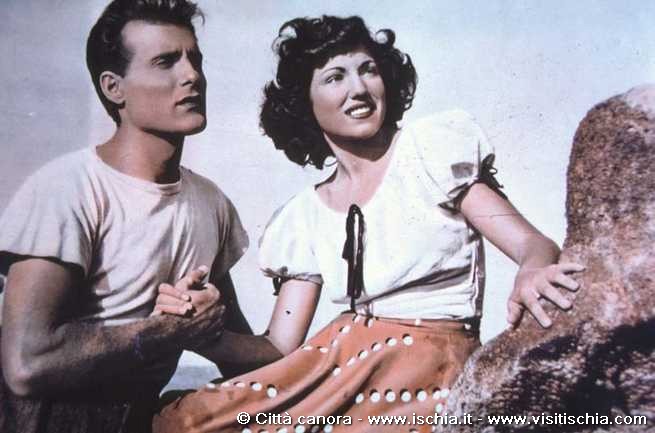 "The film shows a remarkable improvement of cleanliness and decorum in the Amoroso production, no doubt about the director Costa who, while not pursuing artistic purposes, however unnecessary in this kind of films, played with skill and sincerity a story well known , frequently, interrupted by the execution of famous Neapolitan songs".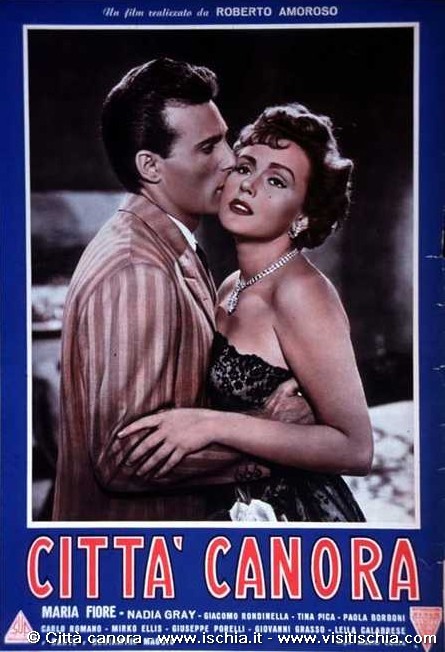 Title: CITTA' CANORA
Release date(s): 1952
Genre: MUSICAL
Running time: 80 Min
Production: ROBERTO AMOROSO PER SUD FILM
Direction: MARIO COSTA
Starring: Paola Borboni, Leila Calabrese, Luigi De Simone, Mirko Ellis, Maria Fiore, Giovanni Grasso, Nadia Gray, Beniamino Maggio, Dante Maggio, Tina Pica, Giuseppe Porelli, Carlo Romano, Giacomo Rondinella
Photography: Francesco Izzarelli
Music: Gino Filippini
Plot
A beautiful Neapolitan girl, Maria, daughter of Don Salvatore, owner of a fishing fleet, flirting with Giacomo, a young sailor in the fleet, but Don Salvatore decided to marry Maria Renato, son of his dear friend, long dead, and meanwhile makes Renato his partner. When he discovers that between Maria and Giacomo has formed a bond of mutual affection, Don Salvatore does not hesitate to lay the sailor, and he walks away, at the same time, Mary, preparing to flee with Giacomo. Following a misunderstanding, Giacomo believes that Mary does not love her anymore, and the young man, who has a beautiful voice and use it, then decides to accept an offered to write and went to Milan, where he debuted successfully in a magazine. Maria, who, in turn, believed to be abandoned, is willing to marry Renato. Meanwhile, abusing the confidence of Don Salvatore, he presents one of the fishing boats of the future father in law to pursue drug trafficking, but the suspicious traffic is discovered and while Renato escapes and is suppressed by accomplices, Don Salvatore is stopped. Giacomo, who is doing a brilliant career, discovers that Maria loves her still: he quickly returns to Naples and all ends happily. Recognized the innocence of Don Salvatore: Giacomo married Maria.