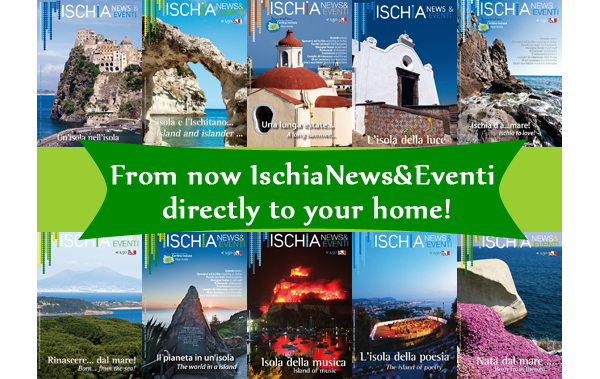 Finally online the new site www.inarime.it for the sale of all products by Ischia News!
Occasion, unique and definitive to grab both individual issues that entire past collections of the Magazine "Ischia News & Eventi" , the guide of Ischia.it and Wine Ways and flavors of Ischia and again, a selection of photographic prints (posters) that portray the island of Ischia in scenarios of enchanting beauty.
As if that was not enough is on sale the book about The Saracen towers, the towers of Forio impressed by the lens, black and white, by Vittorio Sciosia.
We are convinced that you will not want to miss the chance to take home these valuable collections, as well as you will not want to miss nothing about the culture of the island! If you already have it then, why not think about making a gift? You will give the opportunity to know the island of Ischia in all its aspects.
Hurry and order today!
For the first order you will have the opportunity to use a Coupon Code that will allow you to buy the guide Ischia.it free. If you wish, you can also add to the cart the second guide, always free, de The Wine ways and flavors of Ischia.. In summary, you will have the opportunity to buy 2 guides with a simple contribution of € 1.50, which is useful to cover the cost of shipping. Then enter the codeischia.it the space provided and proceed with the inclusion of your data by clicking on checkout.

In addition , it is with great pleasure and satisfaction that we announce the release of the next issue. The newspaper goes on, in the fifth year of life, with a great desire to tell the tourists and lovers of the island, the beauty that surrounds us, not to mention, if necessary, some criticism, contributing to the growth and development of the healthy and beautiful part of our Land!
Do not miss this opportunity!

The Editorial staff of Ischia.it