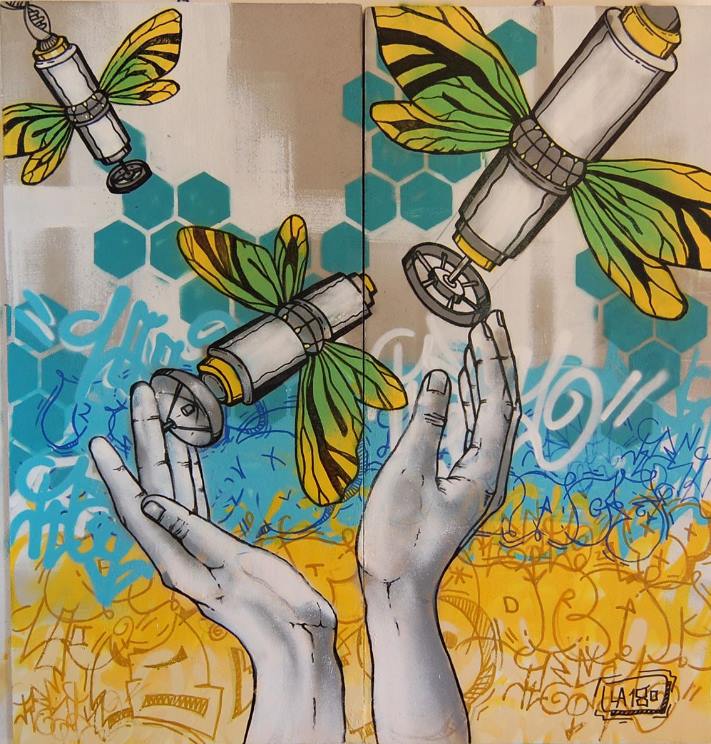 In February 2017 Salvatore Iacono, ex D.J., founded the Ischia Street Art Gallery project entirely dedicated to street art.
After having founded in 2003 with Teresa Coppa the Accademia dei ragazzi, training school for the arts and the show, back in the limelight with Ischia Street Art Gallery, an international festival with the project to gather the major street artists all over the world, promoting young international writers through projects and exhibitions.

The first edition of the Ischia Street Art International Festival 2018 will be held from April 1st to October 31st 2018 and will be dedicated to the environment and pollution, hence the name 'ARTECO vol. 1' which will see perform the first street artist, Tony Gallo, with his past as a band musician.
The events to be marked on the agenda are therefore:
- from June 14 to July 14 at the Ischia Street Art gallery, exhibition dedicated to the Neapolitan artist, Umberto Lodigiani in art KOSO
- from August 15 to September 15 2018 Ischia Street Art International Festival will present the street artist, Satir and in September the internal staff with external interventions by the French artist, CLET.
A project that represents a perfect conjugation of street art and territorial redevelopment.