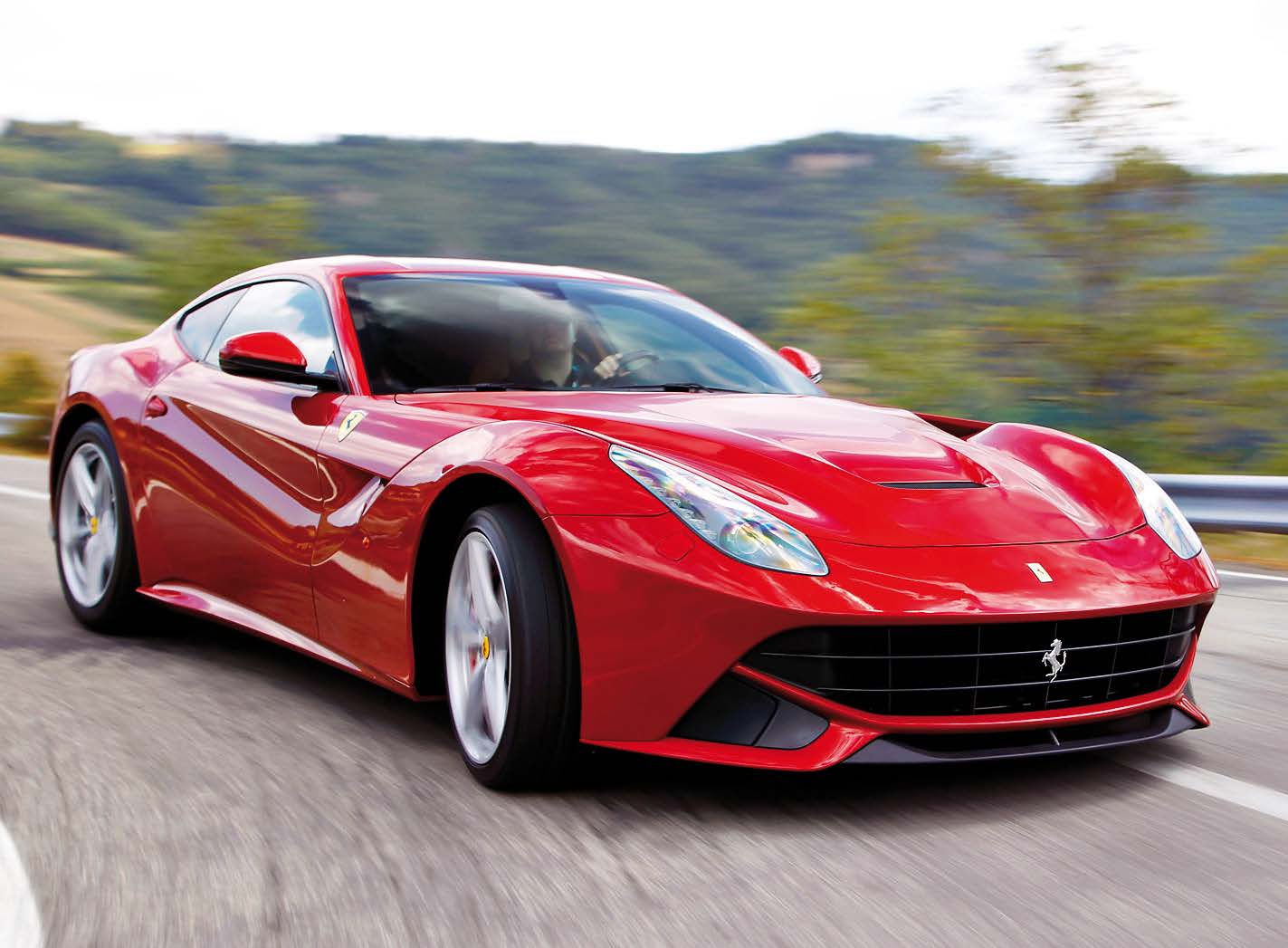 The year was 1969 ... as my mother always told me I was eager to be born, so much so that she only just reached her room in time, I was almost born in the clinic's corridor.
From an early age I have had a passion for anything on four wheels, a bit like all children.
I was trying to do a little something extra; I completely dismantled cars and then reassembled them creating real prototypes. Afterwards I raced across the floor and ended up against the wall laughing hard to start all over again.
At that time I had two favourite models, a black Porsche 911 and a small red Mini Cooper, which I still have, and guard jealously.
One day I was given a heavy, red, iron pedal go-kart, which for me was fantastic, although tiring when I began to pedal - feeling a little like Niki Lauda, what pleasure! When I first attended church on Sunday mornings, the priest who used to celebrate the mass veryquickly, in about half an hour, was nicknamed Niki Lauda, coinciding with my passion for Niki Lauda and Ferarri cars. In short, I was "condemned" to the passion and love for Ferrari cars although I didn't yet own one (now I own about 150, all Ferrari!).

Around that time it was hard not to be a racing and red Ferrari fan, and the name of a certain Gilles Villeneuve began to circulate.
Fast forwarding, I became a dedicated Ferrari fan. Thanks to my dad, a photography enthusiast and his inseparable camera, there was not a Ferrari on the road that was not photographed.
In the mid 80's I joined my first Ferrari Club, that of Milan, as a full member, participating at many rallies albeit as a spectator and photographer.
Having finished school I was employed in a bank in Ischia. My arrival on the green island was sheer luck. As winner of a selection process, I was able to decide the most suitable location assisted by two friends. One in particular contributed to the decision as owning a house on the island he proposed that we all share it, and so it was that on Sunday 2nd May 1993, in a middle of a storm we set foot in Ischia, precisely at the port of Casamicciola.

Memories of those early years are beautiful, my first work experience away from home, economical independence and no worries.
Many years later my dream to buy a Ferrari came true!
Between July and September 2005 I purchased it from an official dealer in Turin.
Although my car was used it made me feel like a real VIP.
I began to participate in the first meetings, and enriched my photo archive, finally being able to improve my passion for sports photos, yet always in relation to the automotive world.

A passion which took me around the most important Italian racing tracks, including the World Finals, official Ferrari Challenge races and Gentleman Driver of the Ferrari Club of Italy, which I've been part of for some years. That experience allowed me to read my name published as a photographer on the official Ferrari magazine.
After having worked with several clubs organizing events on the island of Ischia, together with my friend Peppe Boccanfuso, President of the club Ischia Doc, I Ischitan by adoption decided that Ischia had to create its own identity, so we decided to found the Scuderia Ferrari Club Isola d'Ischia, the only official "prancing horse" club on the island.
And so it was that, in September 2013, we were able to advertise this beautiful island to an exclusive Ferrari Clubs around the world and at the same time publicising Ferrari on the island. This successful endeavour has allowed us to proudly introduce ourselves as Ferrari, and annual meetings are shared with friends, owners and the public who are able to admire these authentic dreams / masterpieces which are the pride of Italian and World motoring.

Being a member of the Ferrari Club Scuderia Ferrari means having many new opportunities. The opportunity of participating in track events such as the Ferrari Challenge races or participating in the Grand Prix of Italy in an especially reserved forum or visiting the factory and clubmuch more, these are just some aspects of the benefits of membership in this club.
I personally had the honour and pleasure of becoming the official photographer of the Ferrari football team, a role which has allowed me to be present at various consignments which the selection has participated in, amongst which I would like to recall that in the Principality of Monaco along with the National Drivers and Prince Rainier's team... that was an incredible moment!

Our aim, the purpose of all the above, is to promote the island, make it known to the event participants by our shared passion. Many of them return as ordinary tourists for their holidays once they had experienced the island.
Future projects? To break down some barriers, not to be seem as such distant and unapproachable owners of these dreams, to avoid arousing envy and complaints (unfortunately there are many) and rather demonstrate the welcome and benefits these meetings create for the islanders, not only in commercial terms.
Scuderia Ferrari Isola d'Ischia
Via Michele Mazzella 221
c/o B&B Autocarrozzeria
Email: This email address is being protected from spambots. You need JavaScript enabled to view it.
di Sergio Lauritano