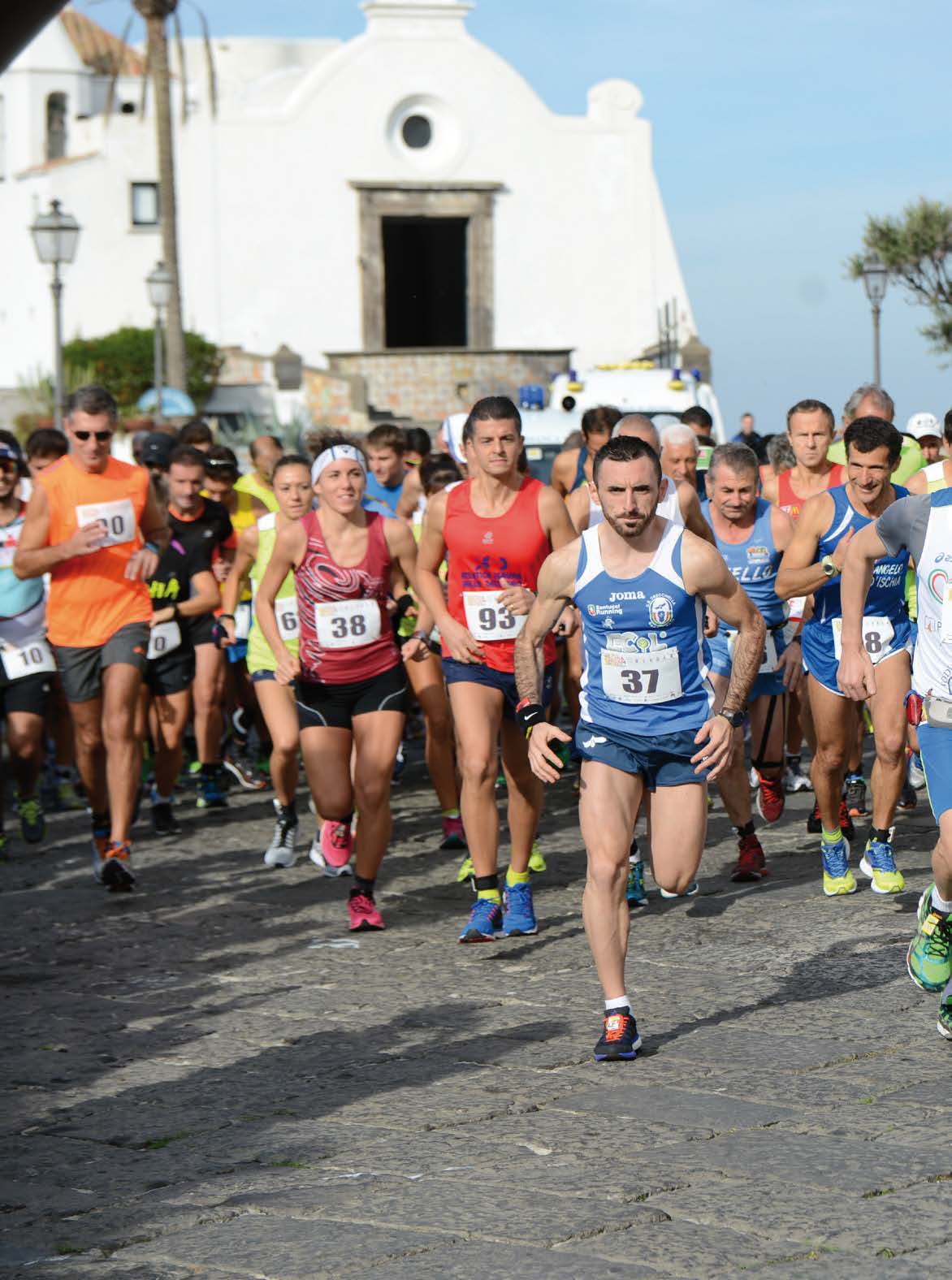 It is one of the best running races in the South of Italy: Sunday, October 16 is going to be run Ischia Dream Run, second edition.
Just a year ago, after the success of the cycling Gran Fondo organized on the green island, even the running enthusiasts have had the chance to compete around the island ... with no cars.
Ischia Dream Run is the perfect mix between passion for running and love for landscapes. Magnificent views, scents, colours, traditions. The main route, which involves the whole island, is 30 km long.

Through all six municipalities, starting and finishing in Forio, on Piazzale del Soccorso, definitely one of the most characteristic places of the island, but not the only one.
That's why, the organization's goal is for the next edition, to move the starting and finish line in other municipalities, even a year to try to make it less strenuous adventure.

At the moment, as they did in the first edition, it will be all in the municipality of the Torrione. However, between arrival and departure, the route is quite long, especially through many other scenic locations.
The footrace of the island of Ischia also provides a training for those less accustomed to half marathons and more inclined to the middle distance.
It is expected, in fact, also a 10 km course which will follow the same direction of the 30 km, but once arrived in Panza (fraction of Forio), after switching to the external variant, it will return to the Piazzale del Soccorso along the same stretch. The 10 km race is definitely accessible to a larger number of participants, of course, tourists and even the islanders trained but not yet ready for a half marathon.
At the end of the races, it will be a big party that accompanies the ritual of the awards.
For Info and Registrations: www.ischiadreamrun.it