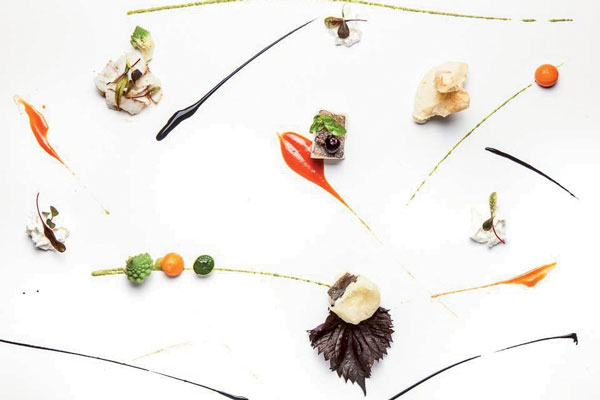 by Ciro Cenatiempo

Ermanno Nicolella is professionally a chef with the vocation of the globetrotter in the sign of real and powerful flavors.
A few sentences are enough to understand what Ermanno is made of: simplicity and genuineness.
The experiences of Ermanno Nicolella are the result of training in prestigious hotels such as the Savoy in London, the Palace in Paris passing through the starred restaurant Il Melograno of Libera and Giovanni Iovine, the Mezzatorre Resort, the Miramare and Castello, the Punta Chiarito, not neglecting the courses of restaurant managers with stops in Palermo.
The characteristic of the tasty choices of Ermanno is precisely the ability to combine local raw materials, respecting the seasonality, giving life and color to various menus and rich with fresh products. Tradition has to be taken into account, but the search for new stimuli and updating to market trends are a priority.
Today the organic choice - declares our chef - should be the daily life and not the excellence, simplicity is becoming a luxury, no more cooking at home, the needs have changed, but also thanks to the media that bombard us with programs on food, wine, and nature in general, the need to cuddle a little at least when eating is growing.
In the big cities, the takeaway catering offer is growing, and street food with products that are also poor but of high quality.
The reflections and suggestions of our globetrotter chef then become a lesson for the youngest: if the dish represents the creativity of every single chef, the quality of the ingredients is essential: and it comes from the respect of the environment and the work of women and men.