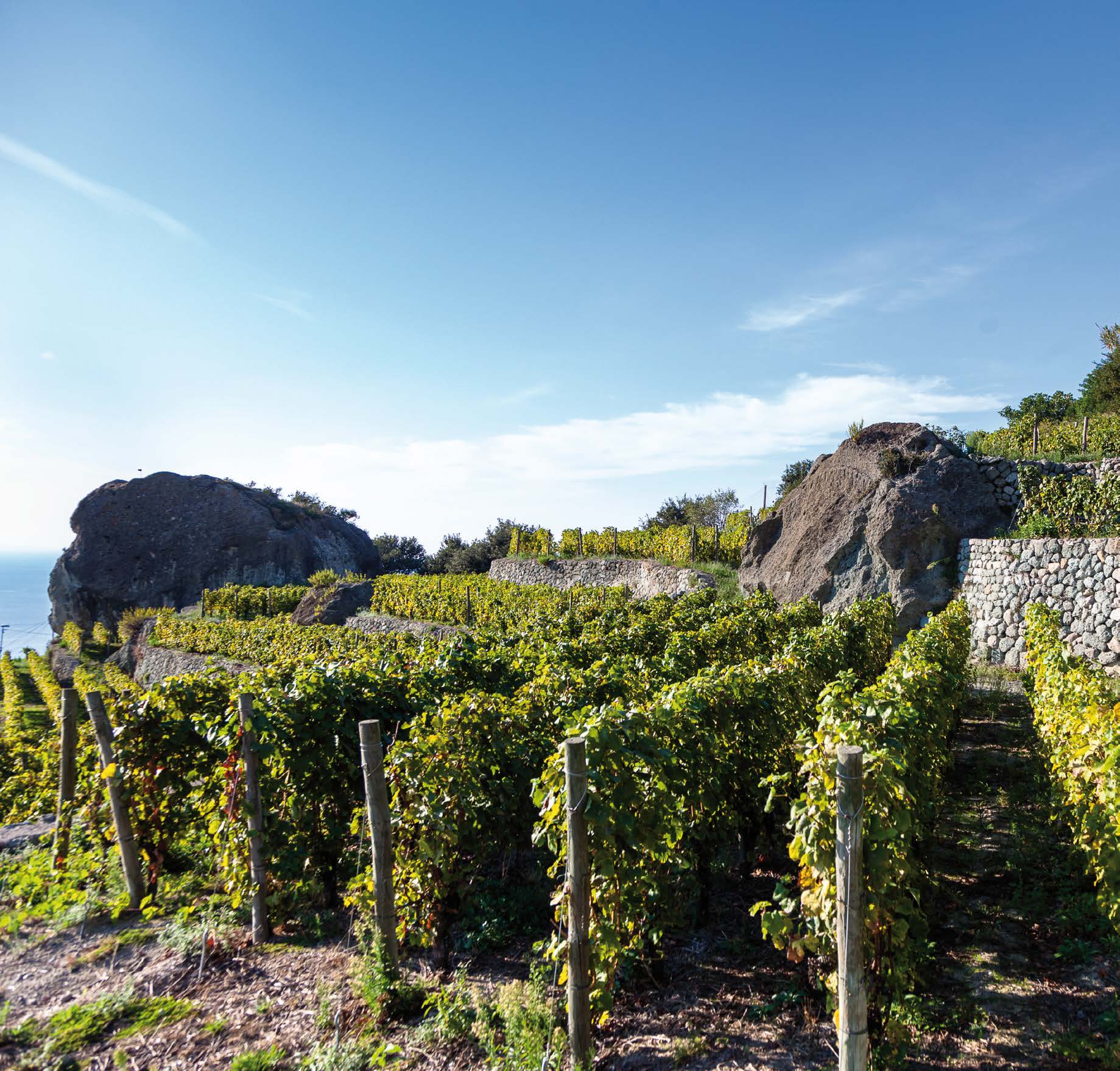 Fifteen speakers from France, China, Germany, Spain, Cyprus, and Italy will meet on the island from the 10th to the 12th October to discuss the state of the art and development policies and recovery of rural and Terraced landscape.
This international event (www. ter racedlandscapes201 6 . i t ) expected between 6th and 15th October is organized by the World Alliance for Terraced Landscapes, especially its Italian Section, the Veneto Region and other institutional partners such as Italy Nostra, CAI (Club Italian Alpine), IUAV and WWF.
On the island in particular organizing the event was curated by the local section of the CAI, and by the PIDA (Ischia International Architecture Award).
Every day speakers are involved into guided tours organized by CAI to discover the ischitan "parracine" and "puoi" and then meet in public confrontations where each of them will present their studies and proposals. Public appointments are scheduled on the 10th at 17:30 at the Arimei estate in Forio, 11 at 17 at the Estate always Piromallo in Forio, and 12 at the Aragonese Castle at 10:30 (limited seats, contact This email address is being protected from spambots. You need JavaScript enabled to view it.). Great expectations for the planned professionals speeches concerning the territory of the island of Ischia by and the urban planning department of Federico II of Naples directed by Prof. Fusco Girard who are working at the island's application file entry in the national registry of the rural landscape and historian.
Also waiting for the verdict on the photography competition organized ad hoc with the Order of Architects of Naples, Canon Camera Service and Archipelago Muratori, who will reveal the name of the winner in the day on Wednesday 11 at the Estate Piromallo.

Terraced landscapes are found throughout the world and represent the concrete and tangible evidence of how life can grow even in the steep slopes of the mountain and coastal areas of all parts of the earth. In recent decades the terraces were little appreciated and valued. Since the end of the last century, however, a growing interest in a deeper understanding of these landscapes.
Some of them have received international awards (the Ifugao terraces in the Philippines; the terraces Yuanyang in Yunnan, China, the island of Bali in Indonesia; the Cinque Terre and the Amalfi Coast in Italy, on the List of UNESCO World Heritage ).
Despite this recognition, and the growing worldwide interest, many terraced landscapes are abandoned or are facing risks of collapse, trivialization, pervasive urbanization, loss of their knowledge of the intangible and spiritual heritage that connects to them. The Third World Meeting on Terraced Landscapes, scheduled between the 6th and the 16th October 2016 in Venice and in other places such as Ischia, aims to give a strong impetus to the international commitment to protect and preserve the landscapes in their multifunctionality.

Will offer to participants from different countries and continents, an understanding of the remarkable and diverse heritage of terraced landscapes in particular in Italy and neighboring countries of the Mediterranean and Central Europe.
Taking care of terraced landscapes means recognizing that they may concretely respond to contemporary and different demands, such as the preservation of historical and cultural values, the explanation of environmental and hydrological functions, improving the quality of life through food productionof quality, a sense of belonging, and sustainable development. It is necessarily to experience and share new visions, strategies and innovative features to the terraces and their inhabitants.
Programma delle varie giornate