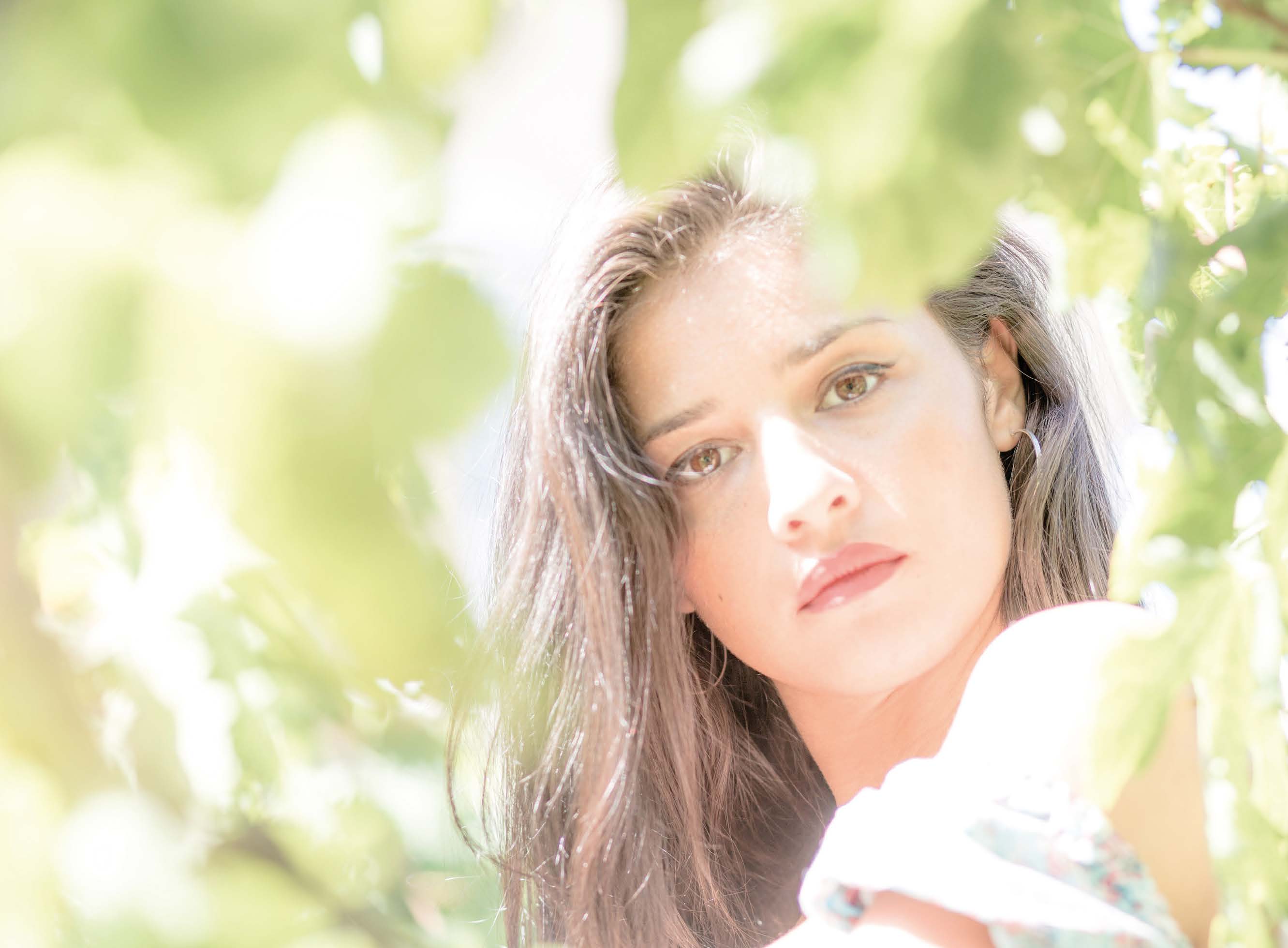 We chose to extricate a peasant identity island, handed down at the turn of generations.
As a very nice jaunty fox waiting to bite ripe grapes, Miriam Cianciarelli, photographed by Tommaso Monti, is the amused protagonist involved in this mini-reportage at the harvest time (which still continues in some parts of the island) between vineyards cultivated by her grandfather Vincenzo Regine, in Forio. Miriam explains, in details, her love for the land which, starting from far away, through the ancient experience, manages to engage hearts and minds of young people to renew the vitality of a miracle.
Not surprisingly, Miriam considers, admiring him in a passionate tone, her grandfather Vincenzo as an «80-year-old man full of life».
«My grandfather - continues Miriam - is a hard worker who has devoted and continues to devote his life to the care of the land.
Born in 1928, in Forio in a simple peasant family; now lives in Monterone, there where preserves and takes care, since 1954, of 2000 square meters of land on which copious rows of vines are and give color to the landscape. According to Vincenzo the management of a vineyard requires a lot of experience, knowledge and dedication to hard work, subjected to the vagaries of time and that requires many years of patience and a good dose of "know-how" that comes from belonging to a family that has breathed since childhood a certain way of working and thinking».

A good winemaker never goes on vacation!
«He must also have the knowledge to read the signs of nature and make the most appropriate choices at the right time, knowing his vineyard inch by inch.
Working in a vineyard follows the natural cycle of the vine, passing from winter dormancy to growth and spring flowering, from the ripening of grapes in the summer to the loss of the leaves in autumn, and then re-winter rest. Grandfather Vincenzo cultivates Biancolella, Forastera, Malvasia, Rilla.
But there are also potatoes, tomatoes, courgettes, aubergines, beans, peas and corn».
He says: «what distinguishes me from the others is the passion for my land, family and tradition: a love felt in every sip».

We drink a toast with him.