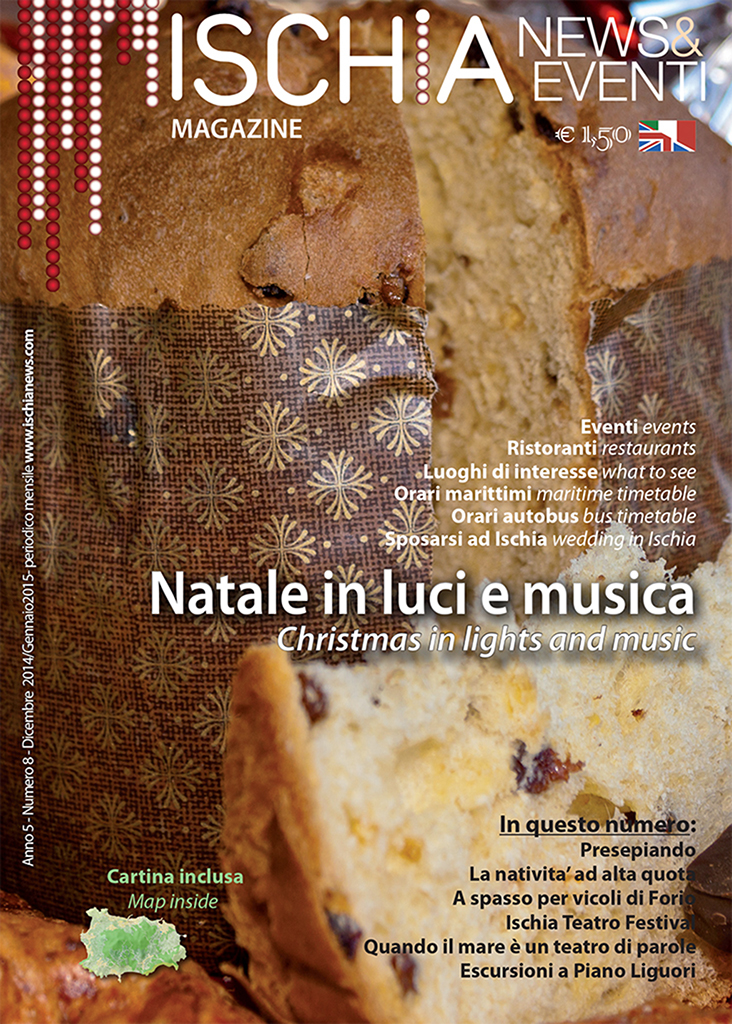 Merry Christmas and Happy New Year....

This year the wish of our magazine is particularly positive and full of interesting expectations for these islands and clearly for tourists. This year, thanks to the 'Azienda di Cura e soggiorno' of the islands of Ischia and Procida, our islands have a single event calendar. Mimmo Barra, Commissioner of the Company since January 2014, has finally innovated the approach of the seven municipalities in the planning of events and was able to coordinate a single calendar avoiding unpleasant overlapping for those who, like many tourists and residents, want to enjoy Christmas to all round. It is an important first step that we, with our magazine, know to incur for the proper and effective promotion of our territory with its folklore, traditions and its vibrant nightlife.
What Ischia and Procida offer for the holiday season is a calendar of events absolutely inviting, fun, amazing, hilarious ... and much more but above all is "authentic"; because, and this is the privilege of our land, is full of culture, history, tradition. Authentic because in winter the island is bare, and even if its vegetation will not be so green, showcases its familiar traditions reserved to a few, like the art of the typical Christmas cuisine, including "pizza of escarole" and "fried cod" or the nativity scene in the homes of the islanders.
Then there are natural, cultural and food itineraries, and finally the warmth of the spas of Ischia ... Merry Christmas!
Ischia News ed Eventi numero di Dicembre 2014