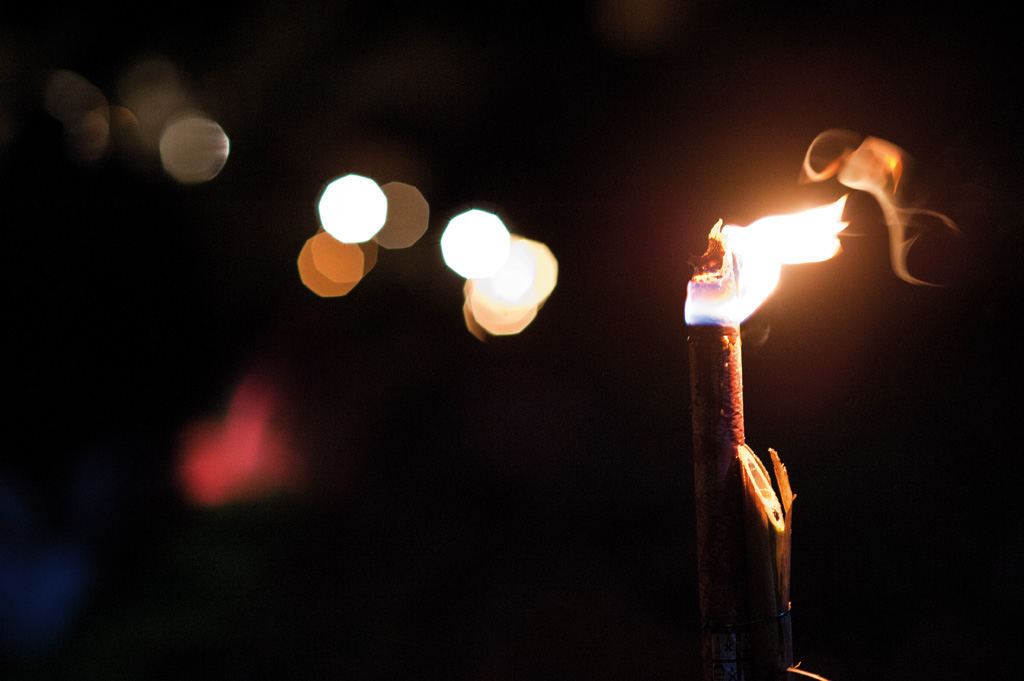 It was Christmas of 1930. Two young Anglo-Saxon people belonging to the middle class, Geoffrey Bret - Harte, half American and half English, 35, and Mabel Kittredge Spencer, American, both in love with the ?Bel Paese? with the pleasure of writing, they get married in Naples in May of the same year and had decided to spend a year on their honeymoon on the island of Ischia, then little known in the international tourist circuits. In fact they discovered Ischia from Capri.
?That beautiful island on the other side of the bay, what you see from the Piazzetta and ending with a high mountain peak?, asked the concierge of the Grand Hotel Quisisana. ?Oh, you mean Ischia, you do not want to go there! Nobody goes to Ischia. No hotels, no foreigners, no entertainment?, was the reply. But Geoffrey and ?Kit?, as the husband called his wife, did not hear him. They began to hire a motor boat with sailors and did carry on Ischia where they spent a whole year before staying in a small hotel on the Harbour and then in a nice house in Punta Molino (and it is still and called ?the Araucaria?, from the tropical tree with prickly green leaves) owned by Colonel Buonocuore (probably Buonocore).
Of that past year in Ischia - from May 1930 to April 1931 - they retained the impressions and memories in a notebook for Geoffrey and a diary for Kit that seven years later they released a book ?Island in the Sun? in London by Hodder and Stoughton. For seventy-six years this book has been forgotten and was not translated into Italian. Then a Milanese half-blood, Gina Menegazzi, translated and published it. Our service is on page 13 of Our Magazine (Gina and the sense of life). In December when came the cold Geoffrey and Kit had the problem of heating the home. There was not a fireplace. They wanted to build it at their expense, but the old Colonel did not agree. He advised a ?brazier?. The maid Dominica took it newlyweds.
?It was lovely to look at - they write - like a big copper ashtray, which was in fact, the center of which was filled with burning coals of charcoal, covered with ash to prevent it burned too quickly. It was not made for heating rooms with high ceilings, but if you lean on it, the wind did not form more icicles, though, the desire to warm up, they are likely to remain asphyxiated?. But there came also a stove to heat the house that was preparing for Christmas.
?Ischia with its passion for religious festivals devoted a great deal of attention. Christmas is really the ?feast? more important before the Passover?, they write.
?In the kitchen occurred mysterious things... for weeks continued to come by relatives of our domestic and Giovangiuseppe Dominica parcels decorated with special Christmas labels... But the turkey came from Naples brought by courier Enrico ?the honesty personified? that also changed the checks to the bank of the city.
?We were aware that we had the good fortune to live in a corner of the world so beautiful?, they write. Christmas morning was ?memorable?. ?Not only our family but all of our friends on the island helped to make it so. The gate bell rang continuously and small street urchins, who acted as messengers, brought us baskets of fruit baskets, flowers and wine... the live rabbits... a cake made by her grandmother... Embroidery for Kit. In the afternoon the Island was ?sleepy? because the islanders were busy celebrating in their homes?, and so the newlyweds went to lie on the beach and then returned home for a ?rich tea?. ?We were completely happy and at peace with the world?, they write.
Who spent Christmas more or less like this or perhaps thus twenty years after Geoffrey and Kit is prof. Pasquale Balestriere, writer and poet, in his village of Buonopane - the service is available on the page 23 of Our Magazine (the Christmas Village) and observes that if time passes traditions remain.
?The island of Geoffrey and Kit there is still?, Gina Menegazzi told us and it is true.
Today we have a full calendar of events from December 16, 2013 until January 12, 2014 (the full disclosure start from page 44 of our magazine and can also be found on www.ischianews.com), especially in the towns of Ischia and Forio those of Waldimiro Frenkel, a Russian refugee who wrote a nice guide of Ischia in 1934, called ?the two capitals?.
The charm of ?Island in the Sun? remains unchanged and traditions transmitted alive, like a relay race, from generation to generation that the change in surface but not in substance.
Truman Capote said so in 1949. Here the clock is not needed. This is a timeless island.