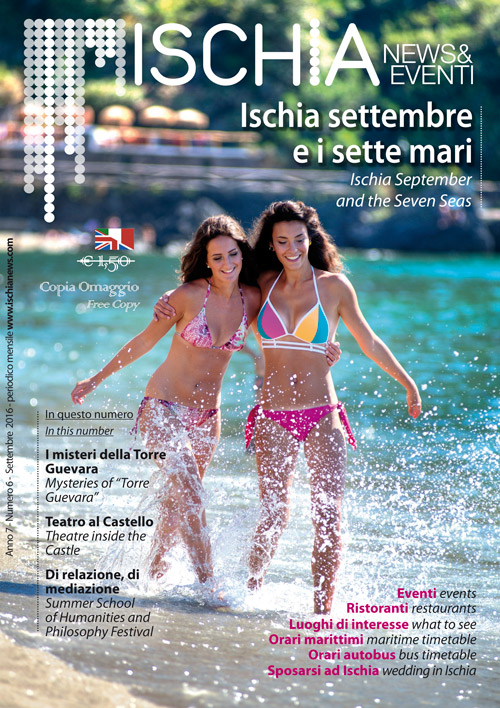 Did you know that Ischia has seven, small exclusive seas? Forget the Tyrrhenian Sea, the "mother sea". I'm referring to other kinds of seas, coasts, beaches, caves, halfcircle or halfmoon naturally shaped bays. All different and with unique peculiarities.
Constantly working sea currents, unique microclimate, cliffs and rocks, evergreen bushes, euphorbias and rare essences, fish and limpets that look the same, but they're note. If you want to discover them, dive with me, now, in September, a less hot
and tropical month, maybe interrupted by sudden bursts. In these days everything is clear and fresh. Follow the photographic map on the following pages: from South to North, traveling to the West: Petrelle, Cava Grado, Sorgeto, Citara, Monache, Inglesi, Cartaromana ...
Something is missing? Maybe you know better than me. It's not difficult. By boat, by land, dive and build your own maritime route. Swim and dive. Perhaps the seven seas of Ischia are seventy-seven. Or thereabouts.
Di Ciro Cenatiempo
© RIPRODUZIONE RISERVATA
Sfoglia on line Ischia News ed Eventi di settembre 2016