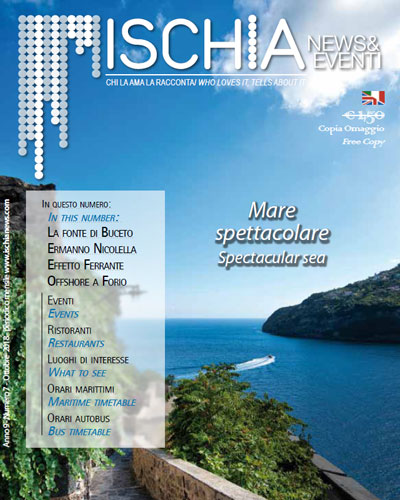 Following the earthquake that has upset Ischia on August 21, 2017, the island and the islanders have a lot of desire to restart, to have a second chance of rebirth.
October closes the summer season with many appointments of solidarity and sense of union, a closing season and one that opens with the prerogative of RESTART!
We start from Urban Sketchers: an association founded with the aim of spreading the educational value and documentation of the design from the fact that in ten years has involved thousands of people all over the world. For the third consecutive year, forty designers from all over the world find themselves in Ischia for the editing of a collective reportage on the island.
Let us not forget the traditions, such as the one on the island that is never missing.
In Cimmentorosso, in the town of Forio, you will find the La Pergola farm. A place for the recovery of traditions and the reverence of table pleasures, from food to good drinking. Here, you can find jams with rare and special tastes and traditional food like the Cacciatora rabbit.
Ischia is sea even in October with its underwater archeology for the first time in Campania, with the tour "UN MARE DI CULTURA: TURISMO SUBACQUEO NELLE AREE MARINE PROTETTE CAMPANE". It is funded by the Region, the 6 Protected Marine Areas network with the aim to bring on the surface the underwater and archaeological heritage preserved within the AAMMPP to increase the knowledge through the communication channels of the specialized press.
Ischia is also sport, with the sixth edition of Ischia Dream Run that this year will run for the streets of the island the "dream race".
In October, there are also the appointments with the Theater of the Aenaria Prize and the religious appointments with the 400 years of the Panza's Ss.Annunziata Confraternity.
So many new aims for this revival, we start from October, from the new autumn season, always from Ischia...
© ALL RIGHTS RESERVED
Browse Ischia News & Eventi October 2017