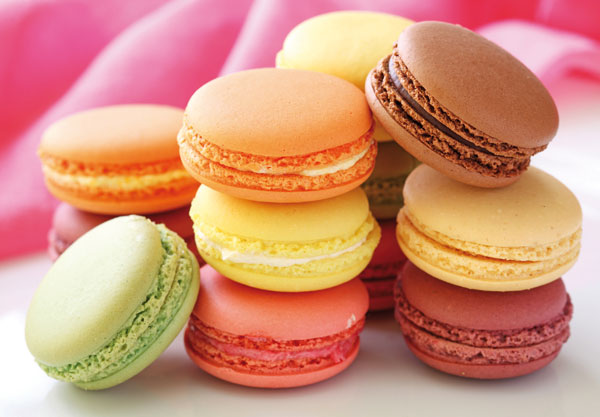 This time instead of trailing and bouquet I thought I'd relax and play the role of guest telling you about the last wedding, organized by Nuages Eventi, which I particularly liked. The theme was that of colors, which includes a beautiful message, which goes beyond the exasperation of hobbies and personal tastes which often require all coordinated.
What color are you? It was one of the tickets offered to guests that, thinking to even the youngest, offered lollipops, toffees and sugary, a wide selection of tastes other than those canons. Good question! The color can tell a lot about us, but regardless of the answer gave a splendid choreography. It has been fascinating to see colored veil of runners on the tables, together gave the image of the rainbow, as if to indicate that the people, the couple and the wedding must have a bit of each.
There was yellow, the color of the sun and gold, of joy, of happiness and fantasy, hot, gay, tonic, dynamic and creative; orange is synthesis of optimism to the bitter end, and sincere people who think in a simple, clear and straightforward, they are talkative, outgoing and sociable. It would not be red, the color of fire, blood, the vital impulses and action. Strong and decisive, but also impulsive, competitive, passionate and enthusiastic, so green, the color of hope, who wants to grow, succeed, control, pursuing its objectives. To call up the shades of the sea, sky, tranquility, tenderness, blue, sweet and romantic and finally the purple color art, fantasy, dreams, altruism and healing for those who want to feel free, fascinate, arouse sympathy and admiration everywhere.
I was able to taste all the nuances with eyes, watching the macaron of chalk on the tableau that renaming the tables citing the jade, emerald, vanilla, magenta, sea green, gold, ocher, paprika. It was very evocative, mainly because these delicious French cupcakes decorated even the pyramids placeholder, with the dual task of accompanying groped and diners that once seated, they have enjoyed in freedom.
Among the things that impressed me most certainly the bouquet, a real gem, jewel made of flowers, pleasant, even the angle of the shot "madman" who has seen guests of all ages enjoy wearing wigs French, now accessories of feathers a bit burlesque or something more bizarre, with a suitcase full of cleverly constructed characters and eras. A pleasant and useful moment to avoid photos too ceremonious and handle the wait between the first and second course.
How to remember a hectic day? As wedding favor, a fat map. In addition to originality, should be rewarded even here the meaning, because it will last till eternity does not make you feel guilty when you forget to water it. So, if you receive a cactus from a dear person, know that is indicating that his feeling is not passenger, but durable, so even if it does not need plenty of water, remember to repay those who donated it with love.