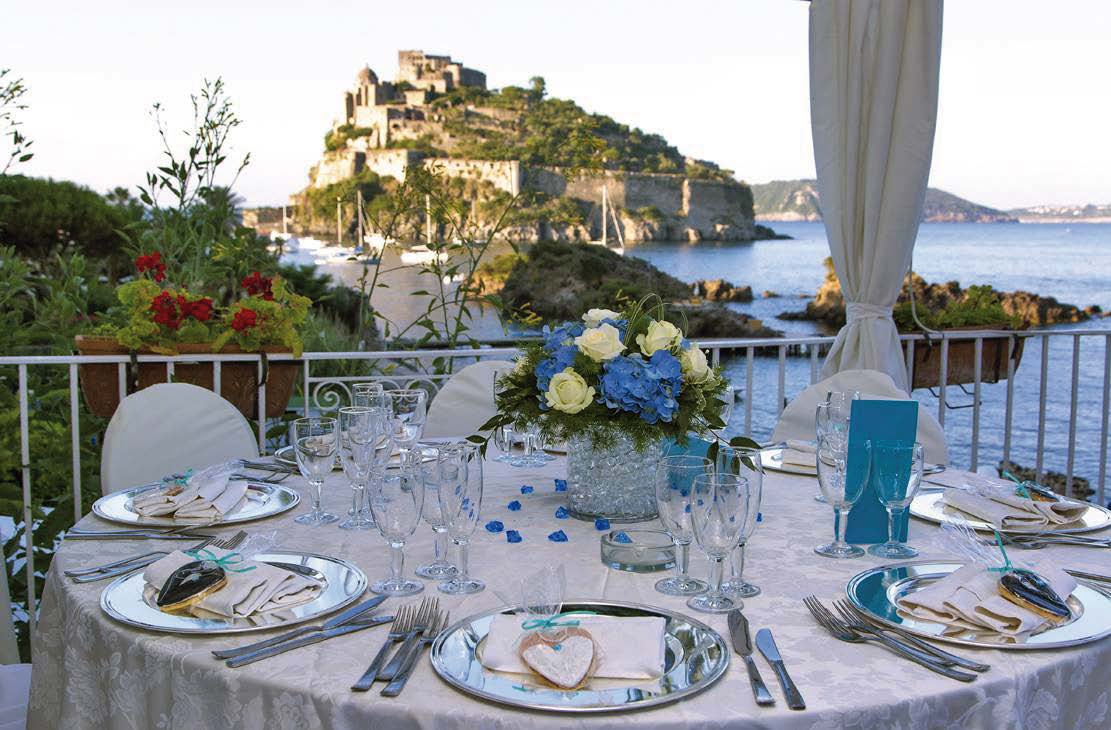 Nestled in the beautiful bay of Cartaromana, located in the Municipality of Ischia, in front of the Aragonese Castle and the seat of the Roman city submerged Aeanaria. Cartaromana is the ideal location to celebrate one of the most important events in life.
The summer colors of white and blue characterize the Mediterranean style of the couple, who are looking for elegance and freshness at the same time in their marriage.
Spacious, exclusive, four-star luxury, the Strand Hotel Delfini perfectly reflects the style sought by the spouses, between external and internal spaces, luxurious furnishings and an exceptional location,
which allows you to enjoy an exceptional view of the Gulf of Naples and the Aragonese Castle.
A nest of love in its elegant interiors in baroque style and the sophisticated exteriors, with over fifteen different menu for wedding thanks to the mastery of Chef Andrea di Scala.
Via Nuova Cartaromana, 68 - Ischia | tel.: 081 981341
- www.hoteldelfini.it
This email address is being protected from spambots. You need JavaScript enabled to view it.