Nitrodi springs

Barano d'Ischia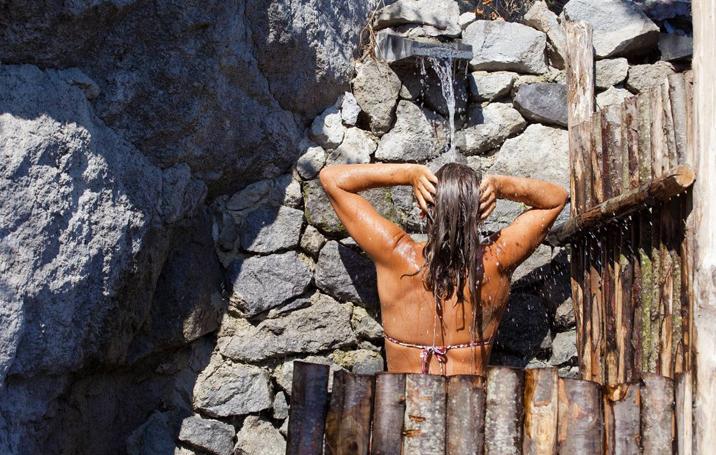 Nitrodi Springs
The Nitrodi spring is well known by islanders and tourists, thanks to its therapeutical waters properties.
The water of the spring of Nitrodi is qualified as mineral (bicarbonate – sulphate and alkaline – earthy) and hypothermal. Among the main components: sodium, calcium, Chlorine, sulphur and carbon.
To the mouth of the spring in loc. Buonopane, in the municipality of Barano, where a small thermal establishment was set to allow to use the healthy properties of our waters. Many people arrive in this area to cure rheumatisms and pick it.
The Nitrodi spring in 1588.
The properties of Nitrodi spring
- To favour and regulate diuresisi
- To improve the kidney funtionality
-Anti uric properties
- To cure gastritis with the healthy water, to reduce the hypochondria.
- It's a good adjuvant for ulcers
- It make pure and luminous the skin.
How to reach the Nitrodi springs
The Nitrodi spring is situated in Buonopane, in Barano. One can reach it by car across the main street of the island. Near a wide free parking. By bus, lines CD and CS and from the beach of Maronti, in summer also the line 11. Going on, one arrives to a bridge and in few minutes to the spring.
Consigli utili
The Nitrodi spring has a so much appreciated water by the islanders, and it is customary to take a shower at night (after 20,00 in summer it is open access to source free for all).
In the neighbourhood