Thermal Park Romantica

Forio d'Ischia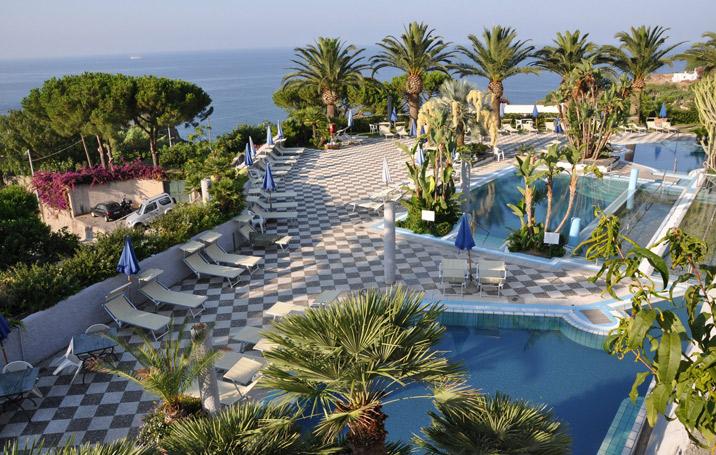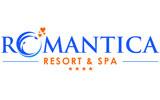 Forio d'Ischia - 80075
Via Ruffano 11, Località Sant'Angelo
+39 081 999216
fax +39 081 999070
About Thermal Park Romantica
Park Hotel & Terme Romantica is the largest Resort on the Isle of Ischia. 45,000 square metres with a vantage point that overlooks the beautiful and exclusive Village of Sant'Angelo. Nestled in the lush green of its gardens, in the silence of its scenic areas and in the relaxation of its Thermal Park, you can regenerate yourself in both Body and Mind.

Come to enjoy with us a romantic experience #LiveaRomanticaExperience
Thermae Romantica
Park Hotel & Terme Romantica is the only hotel on Ischia with an internal Thermal Park available free of charge to guests.Regenerate yourself with our pools. The beneficial power of Ischia's Thermal Waters will astonish you.

Enjoy a Romantica Experience. Come discover our Pools and enjoy the beneficial powers of Ischia's Thermal Waters.
THE INFORMATION INDICATED ON OUR WEBSITE IS PURELY DESCRIPTIVE AND INFORMATIVE IN VALUE AND CANNOT BE COMPARED TO THERAPEUTIC PRESCRIPTIONS OR MEDICAL ADVICE. IN ANY CASE, IT DOES NOT SUBSTITUTE A MEDICAL VISIT.

Attention to psycho-physical wellness is part of the great tradition of the Isle of Ischia in taking care of the body.

At Park Hotel & Terme Romantica, we make it our main goal to guarantee regeneration for our guests.
Beauty farm
Leave the hustle and bustle behind and dedicate yourselves to yourselves. Enjoying a Romantica Experience will help you.

We'll make sure Relaxation is the key word. We will help you create a personalised treatment plan that models, based on your needs, the care to rediscover your body's true beauty with a balanced recipe that aims at prevention for your skin.

The high professionalism of our staff combines perfectly with the use of Thermal Products and top shelf raw materials in order to provide excellent and long-lasting results.
Sauna
At Park Hotel & Terme Romantica we cultivate the ancient Nordic tradition of the Thermal Sauna.

The detoxifying properties of Thermal Vapours combine with their relaxing capacity and the effect of greater tissue elasticity of this technique. It also benefits blood and lymphatic circulation.

General information for the Sauna

At Romantica we recommend using the Sauna on a light stomach, perhaps after having a fruit snack. You should prepare by taking a shower because this favours opening up the pores and it facilitates relaxation in general.

Contraindications

We discourage use of the Sauna for anyone who suffers from hypertension, lung or cardiac disease and anyone with circulatory problems. In any case, seeking a doctor's advice before beginning treatments with hot baths is generally advisable.
Date and opening hours
Open every day from 9 am until sunset, the Romantica Thermal Park is an enchanting oasis where you can enjoy a day of total relaxation under the banner of Wellness.
The Park has a "Capricci d'Ischia" à la carte restaurant and a "SpaCafè" snack bar.
Wellness is a Romantic experience at the Romantic Spa Park!
Price € 15,00
offerte
Dal 07-05-2022 al 23-10-2022

Disponibilità

Prenota

Booking non disponibile
Nelle Vicinanze
servizi

Aperto a Pasqua

Asciugacapelli

Bagni termali

Bar

Beauty center

Carte di credito

Custodia valori

Palestra

Parcheggio

Parco giardino

Piscina coperta

Piscina scoperta

Piscina termominerale

Ristorante

Sauna e/o bagno turco

Solarium

Spiaggia privata

Transfer

Wellness