Thermal Park Castiglione

Casamicciola Terme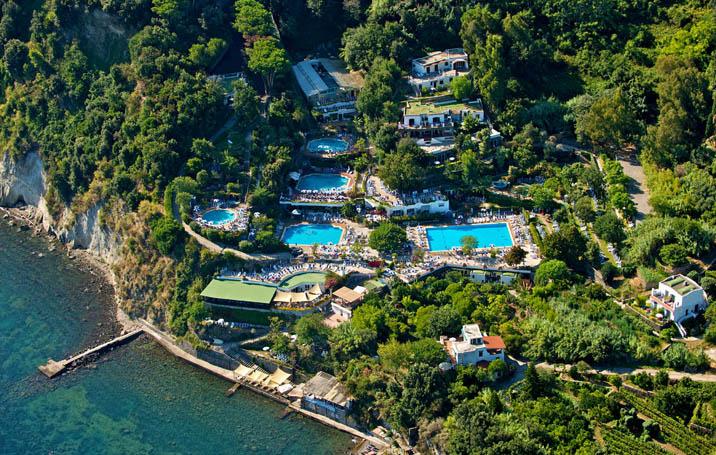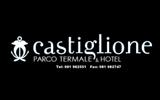 Casamicciola Terme - 80074
Via Castiglione, 62
+39 081982551
fax +39 081982747
About Castiglione thermal park
Located in a lush natural valley that slopes down to the sea and surrounded by a wide patch of vegetation that creates a pleasant atmosphere of peace and tranquility.
The Castiglione Thermal Park has 10 swimming pools, whose 8 spa pools with a water gradation continuously filtered by modern automatic systems, ranging from 30 ° - 40 ° C, the Olympic swimming pool (25 mt x 14 mt) fed from sea water and a private beach. Park and swimming pools.
The park also has Kneipp swimming pools, natural sauna, Jacuzzi and a department for spa where you can enjoy mud therapy, inhalation therapy and massage therapy with the assistance of qualified therapists and medical specialists.
Thermal cures
Hot springs as a system of treatment of many chronic diseases of the respiratory and locomotor systems, just to mention
the most extreme cases, is a therapeutic remedy complementary or alternative to traditional drug treatments,
which in Italy is enjoying growing interest among different age groups of our population and grants
a further boost to our tourism industry

Even in Ischia, location favored not only by the beauty of the landscape, mild climate that allows the tourist season and spa for much of the year, is now consolidated the Thermal Medicine, or the use, by various means, scope, mineral waters that flow from underground for the treatment of many chronic diseases, branch of medicine that in recent decades has enjoyed the favor and appreciation of many Italian and foreign visitors.

The definition that the Italian law (with DL no. 105 of 1992) allows for mineral water: "... are considered
natural mineral waters which, having originated from an aquifer or reservoir underground, come from one or more sources
natural and have hygienic characteristics and special properties conducive to health. ",
recognizes the same mineral properties capable of benefit to human health because it can produce so
biological, physiological and pathological processes.

With regard to the aspects of the thermal waters of Ischia can be considered sauces and hyperthermal mineral waters.
They, for their properties minerals for the high temperature of fount, are profitable in
treatment of many chronic diseases.
Treatments
Due to the Covid-19 pandemic, the wellness center and beauty center will not be available for the 2021 season.
The sauna and turkish bath cannot be available for our customers.
How to reach the Parco Termale Castiglione
The Parco Termale Castiglione is situated in the municipality of Casamicciola Terme, 2 km away from the port. It's easy to reach by bus and car through the main street around the island. To whoever prefers to move by car, the park has a wide parking at guests disposal. By bus, the stop is at the park entrance and the route is covered by the bus lines CD, CS, 1,2 and 3.
Date and opening hours
Open from 1 to 6 June every day.
closing 2 of october 2022.
Open from 10.00 to 18.00.
Ticket from 24 € (full) - to 17 € (reduced)

PRICE LIST
The assigned seat includes:
Access to the thermal pools
Access to the descent to the sea
Funicular Parking
Children: Age under 12 years, only admission without obligation of assigned seat.
For children up to 12 years of age, the use of swimming pools with temperatures over 30 ° is forbidden.
Children up to 2 years of age do not pay.
Umbrella by the pool: Sunbeds or deck chairs near the various swimming pools or on the jetty sunbathe by the sea. terraces: Deckchair with umbrella on the various terraces adjacent to the pools or the sea.
Subscriptions: The entrances are to be considered strictly personal and consecutive. The assigned seats will not be resold to third parties during the duration of the subscription
offerte
Dal 01-06-2022 al 05-09-2022

Disponibilità

Prenota

Booking non disponibile
Nelle Vicinanze
servizi

Bagni termali

Bar

Beauty center

Palestra

Parcheggio

Parco giardino

Transfer