Thermal Park Gardens Poseidon

Forio d'Ischia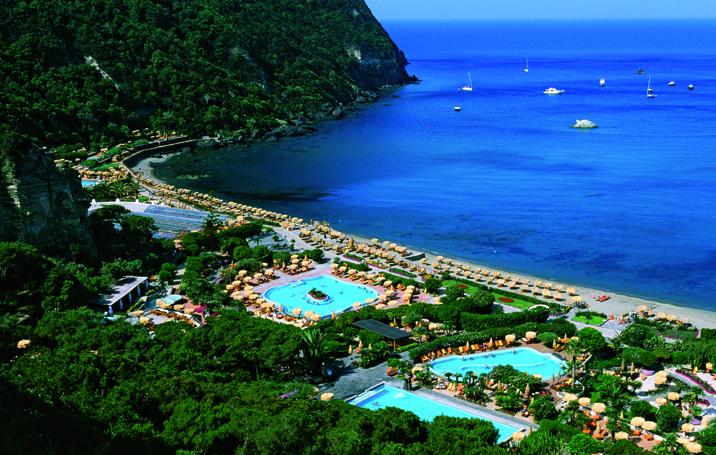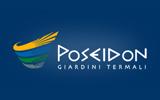 Forio d'Ischia - 80075
Via Giovanni Mazzella, Citara
+39 0819087111
fax +39 0819087130
About Giardini Poseidon thermal park
Nowadays, since 50 years, the Giardini Termali Poseidon have been becoming the millstone of Ischia, the park is situated in the beautiful bay of Citara, where 22 thermal pools have been built, according to the modern medical and technical standards.
Each pool has its own constant temperature from 20 ° C to 40 ° C and, given the abundance, the water is constantly renewed. Amenities include a Large Private beach with deck chairs, umbrellas and sun beds, sauna, massage divers, Kneipp group, Japanese path circulatory, various restaurants one of which is located in a beautiful grotto of local tuff, boutiques etc..
The particular weather - aesthetical - environmental conditions offered by Giardini Poseidon improve the therapeutical effects linked to the helium-marine ones, creating in this way a 'natural healthy mosaic'.
An oasis of quiet and peace in an area of 60.000 square meters ecologically unspoiled, waits for guests for an ideal union of a dream holiday on the sea.
Beauty Treatments
Cellulite treatments, beauty, body and face. Ayurvedic massage, hot stone massage, connective tissue, Shiatsu, Watsu. Reflexology, physiotherapy.
Thermal treatments
Thermo-mineral natural water, based on bromide and iodine salts and sodio-solfato-cloruro-alcaline, with magnesium, iron and radon. Suitable for the cure of: post traumatic and degenerative orthopedic diseases, rheumatisms, respiratory system diseases and cataract. Specialist visit and medical consultation.
How to reach the Giardini Poseidon
The thermal Gardens Poseidon are located in the city hall of Forio, loc. Citara. On the Island of Ischia, anyone will be able to provide guidance on how to reach the Poseidon. However, from the port of Ischia, the guest can follow the directions to Forio (approx. 15 km) and, subsequently, to the Citara beach. The same for those who arrive at the port of Casamicciola Terme (approx. 13 Km). Poseidon have parking fee reserved for guests. The bus lines 2, 9, 21, 22, 23, 24 are only a few meters from the park, while the bus lines 1, CD, CS 1 km about 15 minutes on foot.
Date and opening hours
The park is open every day
From April 15 to October 31 2017
From 9:00 to 19:00
Wellness center: from 9:30 am to 6:00 pm
(From October 2, early half-hour closures)
Ticket € 32.00 Full - € 27.00 from 13.00
offerte
Dal 15-04-2022 al 31-10-2022

Disponibilità

Prenota

Booking non disponibile
Nelle Vicinanze
servizi

Aperto a Pasqua

Asciugacapelli

Bagni termali

Bar

Beauty center

Carte di credito

Custodia valori

Palestra

Parcheggio

Parco giardino

Piscina coperta

Piscina scoperta

Piscina termominerale

Ristorante

Sauna e/o bagno turco

Solarium

Spiaggia privata

Transfer

Wellness