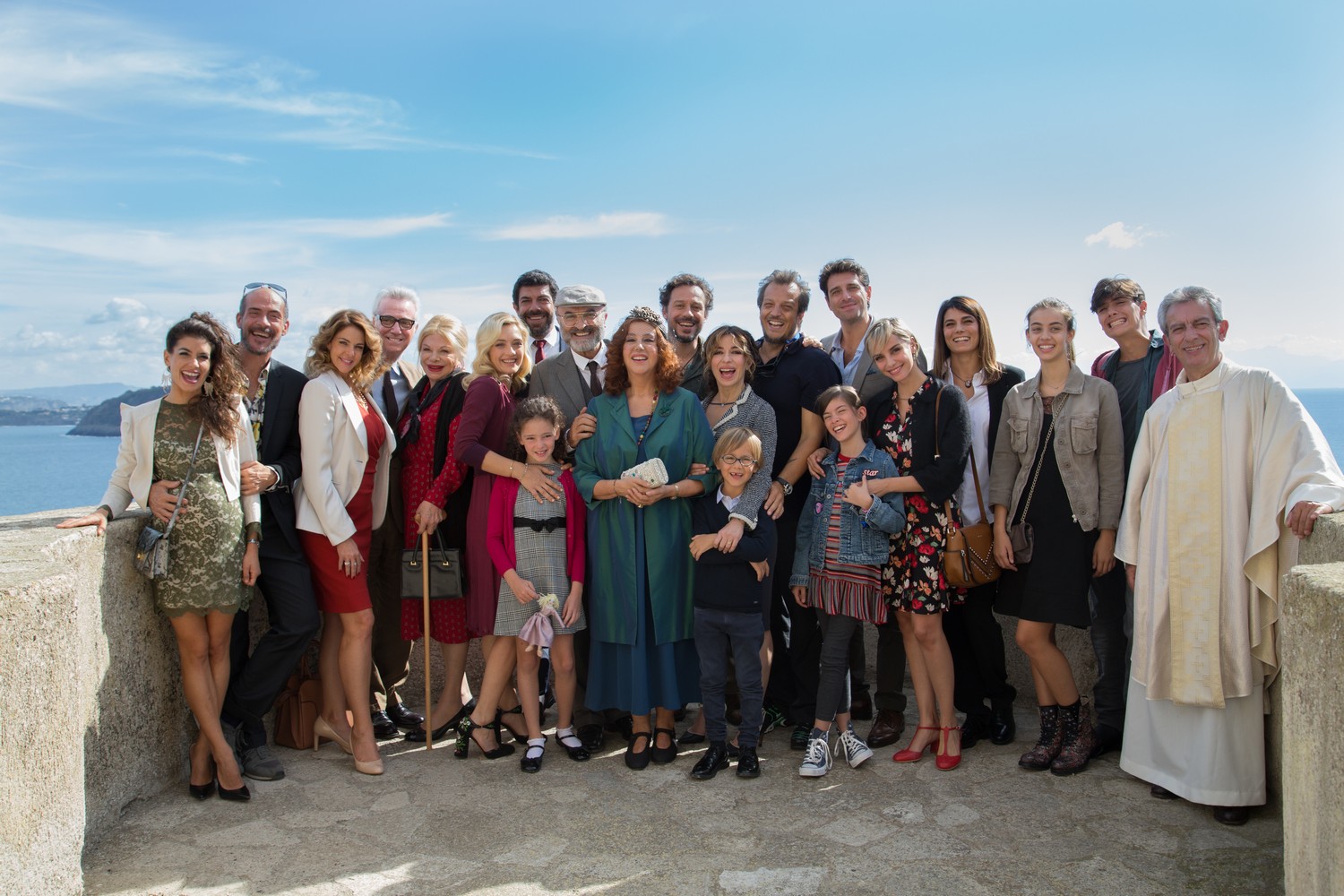 A Casa Tutti Bene is the story of a large family to celebrate the Grandparents' Golden Wedding on the island where they have moved to live. A sudden sea storm stops the arrival of the ferries and skips the return expected in the evening forcing everyone to get stuck on the island and to deal with themselves, with their past, with never jealousy covered, restlessness, betrayals, fears and even sudden and unexpected lightning strikes.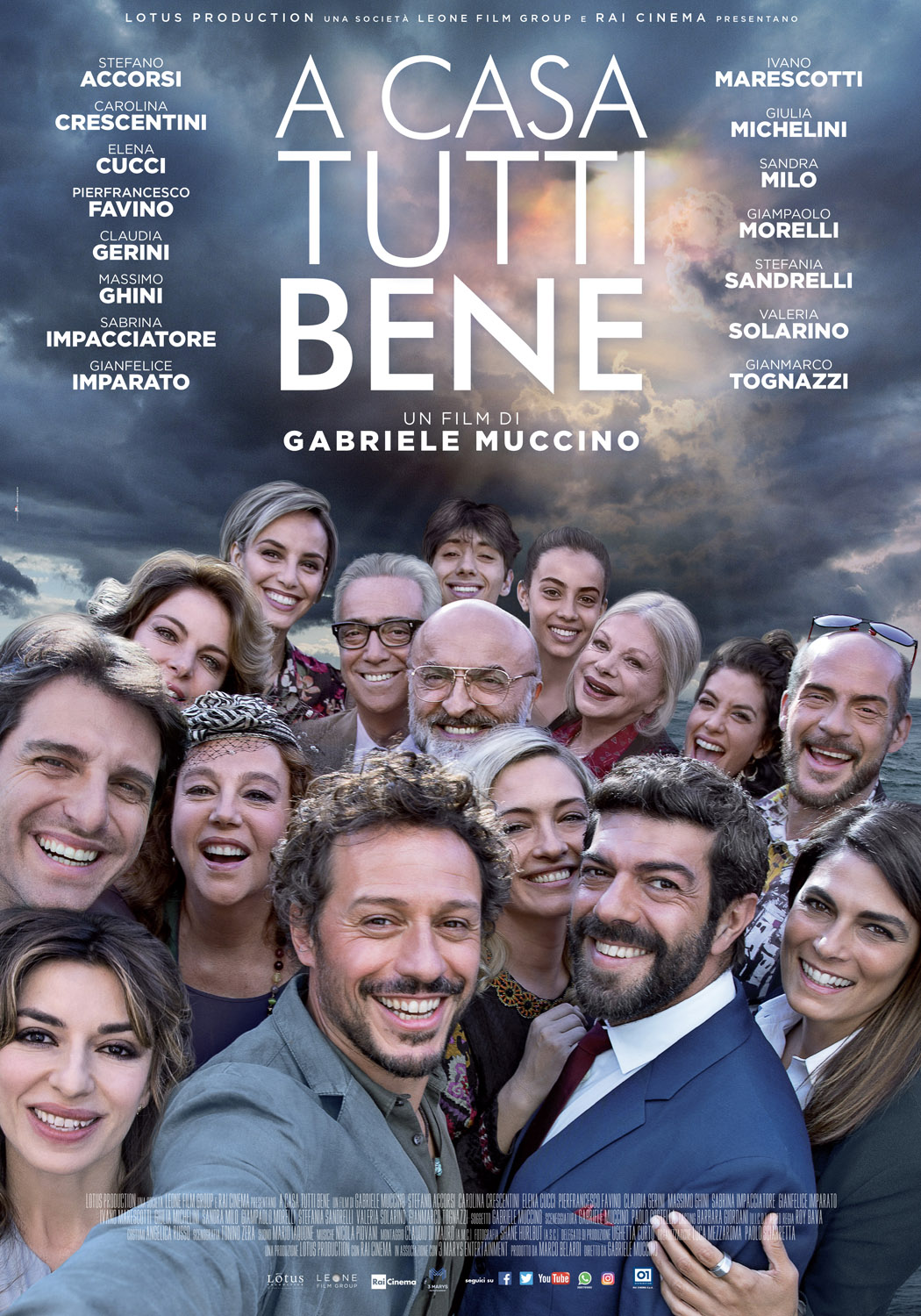 Title A CASA TUTTI BENE

Release date 2018
Genre DRAMATIC

Running time 105 Min
Production 01 DISTRIBUTION, RAI CINEMA

Direction GABRIELE MUCCINO


Starring: Stefano Accorsi, Carolina Crescentini, Elena Cucci, Tea Falco, Pierfrancesco Favino, Claudia Gerini, Massimo Ghini, Sabrina Impacciatore, Gianfelice Imparato, Ivano Marescotti, Giulia Michelini, Sandra Milo, Giampaolo Morelli, Stefania Sandrelli, Valeria Solarino, Gianmarco Tognazzi
Photography: Shane Hurlbut
Editing: Claudio Di Mauro
Music: Nicola Piovani
Plot
Pietro and Alba celebrate fifty years of love. From their marriage were born Carlo, Sara and Paolo, boarded with spouse, offspring, aunts and cousins to an island of the South. In that pleasant place, where Pietro and Alba have spent their most beautiful time, a family meets to the brink of a dramatic crisis. Ginevra, the new and unbearable wife, oppresses Carlo, separated from Elettra, , Sara, married to Diego, tries to recover a marriage adrift, Paolo, driven out of the wife and scorned by his son because of a betrayal, runs empty and ends up in bed with his cousin. And then there is Riccardo waiting for a son from Luana and begging for a (second) chance to uncle Pietro, Elettra who tries to cope with the jealousy of Geneva and Isabella, a bored wife of a husband too far away who betrays with Paolo. The heavy sea and a sudden storm prevent the departures of the ferries and force the guests to prolong their stay, cohabitation and agony. Neurotic satellites around the 'spouses' try to spend a night that does not pass and will not pass.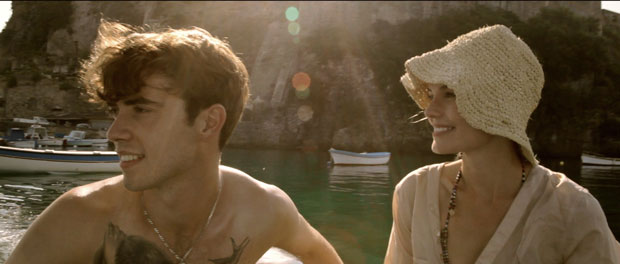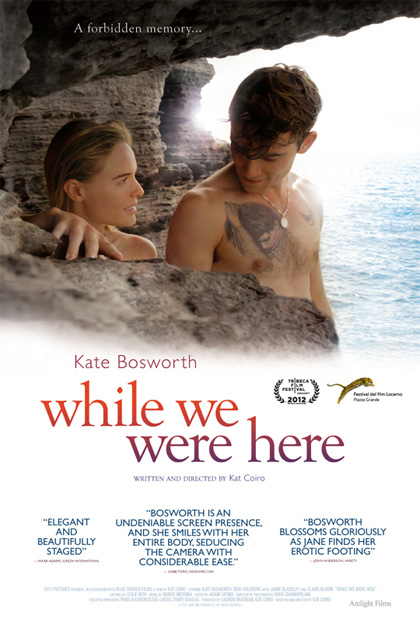 Title AND WHILE WE WERE HERE

Release date(s) 2012
Genre DRAMMATICO
Duration 83 min
Production KAT COIRO

Direction KAT COIRO

Starring: Kate Bosworth, Claire Bloom, Iddo Goldberg, Jamie Blackley
Photography: ---
Visual FX: ---
Music: ---
Plot
Jane, a young American writer Leonard accompanying her husband on a business trip to Ischia, is at a turning point and professional. On the run from the banality of its peaceful marriage, the woman is left to absorb more and more of his work, a literary adaptation of his grandmother's stories about the Second World War. Everything is complicated when they start an affair with a younger man. The idea of ​​this film is based on the discovery of a series of audio tapes recorded by the grandmother of the writer-director Kat Coiro.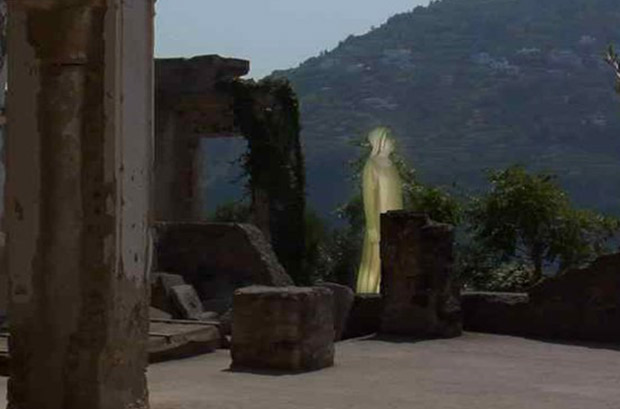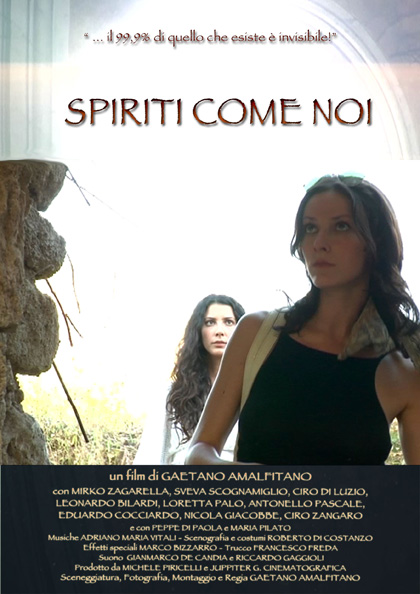 Title SPIRITI COME NOI

Release date(s) 2009
Genre THRILLER
Duration ---
Production JUPPITER GENERALE CINEMATOGRAFICA

Direction GAETANO AMALFITANO

Starring: Mirko Zagarella, Sveva Scognamiglio, Leonardo Bilardi, Ciro Di Luzio, Loretta Palo, Antonello Pascale, Eduardo Cocciardo, Nicola Giacobbe, Ciro Zangaro
Photography: Roberto Gerardi, Marco Scarpelli
Visual FX: ---
Music: ---
Plot
On the island of Ischia apparitions of ghosts and seances involving a group of young people on which hangs the presence of Munaciello typical goblin to Naples and surrounding areas but widespread throughout South Italy with different names. While Nando looking for a contact with the deceased father, Lisa explores the Munaciello to enrich his thesis on the spirits of the South Italy. A particular relationship between spiritualism and environmentalism connects people and events in the atmosphere but sunny mysterious island.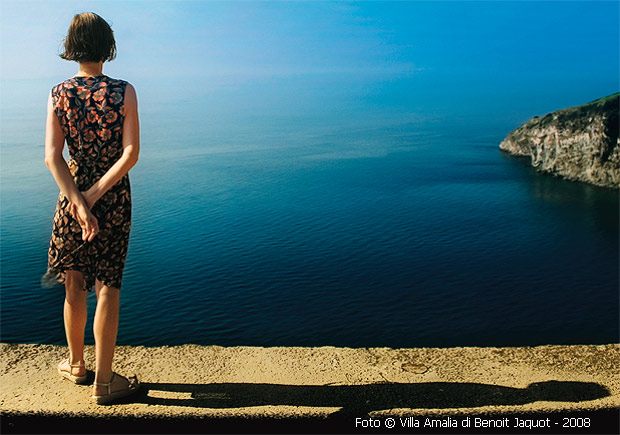 The French work, released in 2009, was shot on the island of Ischia in Campagnano and Mount Epomeo. The film used some of the many corners that characterize the green island on the one hand the atmosphere of the mountains that mark the peaks of Mount Epomeo, on the other the sea in the port of Ischia and flavors of its premises. A stand out, however, it is mainly the views of Campagnano, a hamlet in the Villa Amalia designed by Quingnard was recreated using an old house near the "Pignatiello", an area accessible only by foot and that has created many difficulties the crew in the wake of director Benoit Jacquot.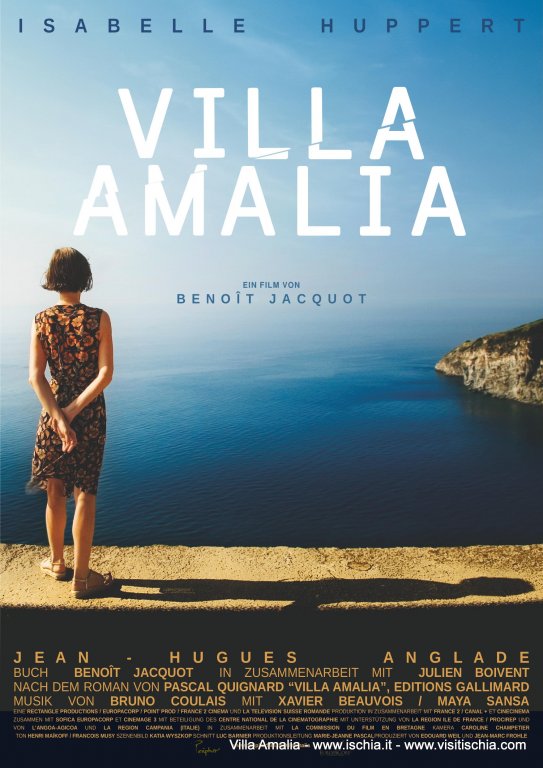 Title VILLA AMALIA
Release date(s) 2009, ITALO - FRANCESCE
Genre FICTION
Production EDOUARD WEIL
Direction BENOÎT JACQUOT
Starring: Isabelle Huppert, Jean-Hugues Anglade, Xavier Beauvois, Maya Sansa, Clara Bindi, Viviana Aliberti
Music: Bruno Coulais
Sound: Gabriel Hafner - François Musy
Visual FX: Arnaud Damez
Plot
Ann (Isabelle Huppert) is a gifted and brilliant musician whose sense of security falls to pieces when she witnesses her husband kissing another woman. Without hesitation, she abandons him and takes a headlong rush into the arms of a new beginning, embarking on a transnational journey that ultimately takes her to an isolated villa on the secluded island of Ischia, Italy. Once settled, Ann insists on goading herself to fresh extremes, and takes it upon herself to swim out as far into the ocean as possible. Fainting under the scorching summer rays, her floating body is pulled out of the water by local woman Giulia (Maya Sansa), with whom Ann begins to explore a whole new facet of life.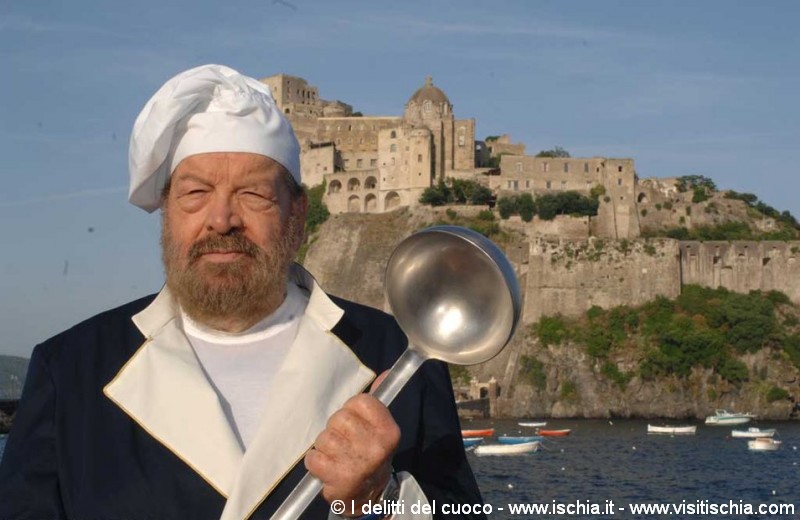 I delitti del cuoco is a TV series of the detective genre and starring by Bud Spencer, Henry Silvestrin, Sascha Zacharias, Giovanni Esposito, Monica Dugo, Monica Scattini, Eleonora Sergio, Lucia Ragni. Made in Italy. The series is broadcast from 09.05.2010 and for now consists of 1 season.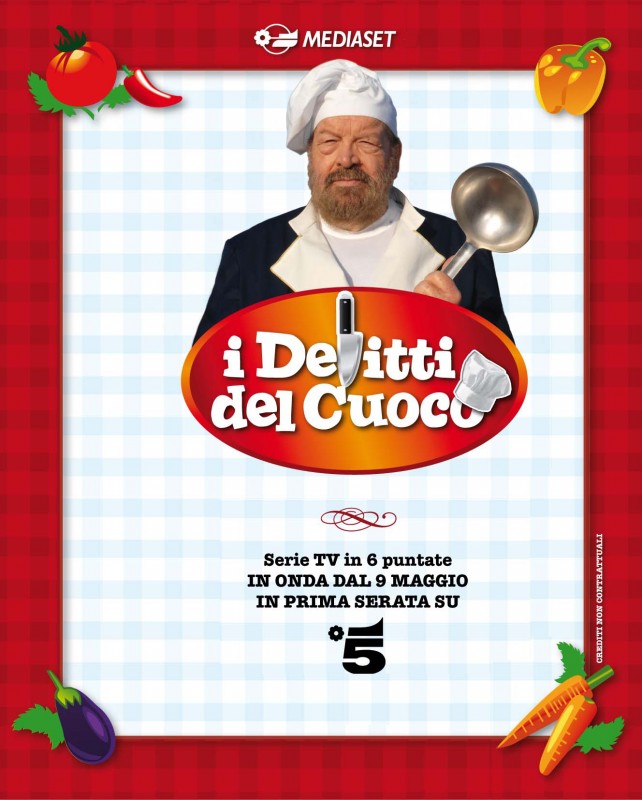 Title I DELITTI DEL CUOCO
Release date(s) 2009, ITALIA
Genre DETECTIVE STORY
Running time FICTION - TV SERIES
Starring: Bud Spencer - Lucia Ragni - Monica Dugo - Giovanni Esposito - Enrico Silvestrin - Monica Scattini - Sascha Zacharias - Eleonora Sergio - Andrea Ferreol - Yari Gugliucci - Pietro Traldi
Plot
After a life dedicated to ferret out criminals and bring them to justice, Carlo Banci (Bud Spencer) has decided to retire on the tranquil and beautiful island of Ischia to devote himself to his true passion, cooking. He opened the famous restaurant Polipo Allegro and brought with him, recovering to civilian life, three old friends: Antonio (Giovanni Esposito), a former bank robber with a passion for weapons, Margherita (Monica Dugo), con artist and an expert counterfeiter, Castagna (Monica Scattini), who spent many years in prison accused of killing her husband, great chemistry and refined expert of poisons.