Letter to Santa Claus...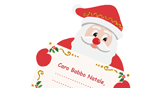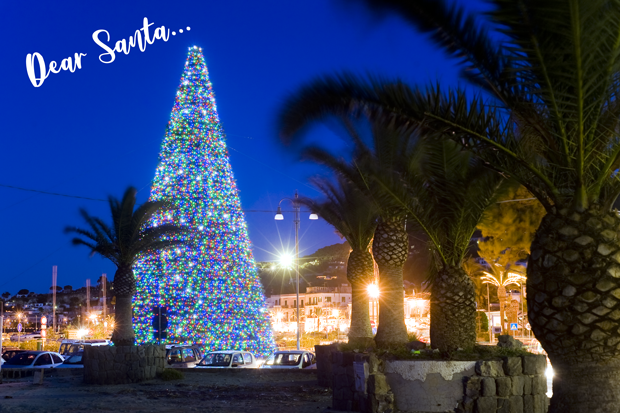 The wishes of the editorial staff of Ischia.it waiting for the birth of the Child Jesus ...
Dear Baby Jesus,
Our editing is 23, thanks to you, we were born in a wonderful land, indeed, miraculous ......
we have the sea that embraces us and protects us, the mountain that dominates us with green slopes and lush woods, a fertile countryside rich in every fruit and vegetable, hot springs 365 days a year.
Since you came to this land, man has lived in harmony with nature, taking advantage of the riches you have given us, the gentle slopes, the valleys and the mountain were cultivated everywhere, and the vine transformed the warmth of the earth and of the generous sun, in gold.
The sudatari (natural saunas), the hot thermal muds rich in minerals, the sandblasting and the hot baths restored the man from the hard work, so much so that this earth while protected from the sea has always been very populated.
We all know, love and respect these Your gifts and so many others that surround us, we ask you for the future to make us all more respectful of these riches that surround us. Growth, development and individual and collective wellbeing cannot be achieved without protecting the balance of nature and the territory, in the last 50 years we have gone from a peasant economy to a tourist economy, taking advantage of the resources available in an unsustainable way .
We ask for your blessing and your support for an island that returns to all, to help us support sustainable growth projects, by 2020 we will work to support:
the creation of increasingly green and plastic-free spaces throughout the island;
an integrated transport system that facilitates travel by protecting the tranquility of pedestrians, both islanders and tourists;
the protection of the territory with the recovery of rural traditions and architecture.
Thank you for all that you gave us and you will still want to give us, with Amore, the editorial staff of Ischia.it