Info:
Headquarters: Torre del Molino - Former Mandamentale Prison
Email: This email address is being protected from spambots. You need JavaScript enabled to view it.
The purpose of the association: to promote socio-cultural activities, protection, promotion and enhancement of the historic, artistic and natural heritage of the island of Ischia.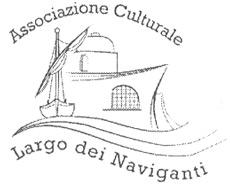 At first we were just a group of friends, who over the years has brought forward many initiatives, has lived with many positive and negative experiences, but we have realized, growing up, to have their own strengths, their own units.
Here was born the 'Associazione Culturale Largo dei Naviganti', non-profit organization that pursues only the aim of promoting socio-cultural activities, protection, promotion and enhancement of art-historical and natural island of Ischia.
The association, composed of a core of people fairly assorted, thus seeks to promote forms of association between citizens of different backgrounds and different ages, in their activities involving young people and older people, involving them in the realization of events typical of Ischian tradition.
And what better place, if not the Tower of ex-Prison Mandamentale Molino, that represents us historically, to accommodate the many events we have already achieved in the last year and that in the 2006 edition will be even more loads of artistic tradition and unique of its kind.
The most important event "Borgo in Festa, il Mare: voices and sounds of the people "with the amazing 2006 edition 'Attack of the navy of the Saracens at Mandra' which will be represented in the traditional event in honor of Our Lady 'Bambinella' on September 07 – 08 - 09.