Vatoliere - Campagnano

Barano d'Ischia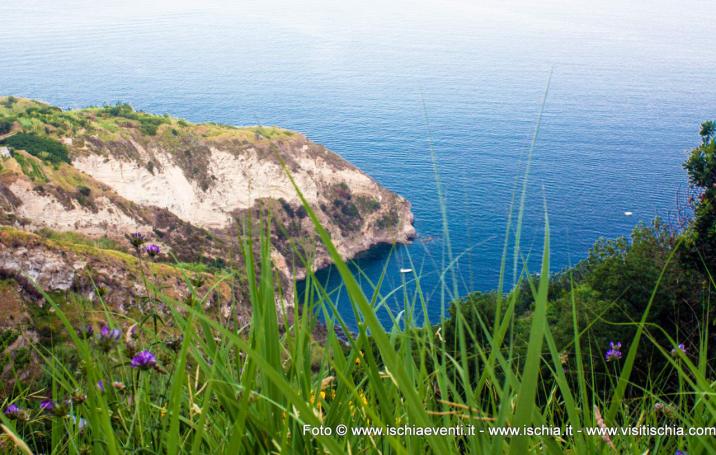 Barano d'Ischia - 80070
Via Casabona, 3, 80070 Barano D'ischia
+39 0813334774

Description of the trail
Path on the south / east of the island, the oldest one from a geological point of view. The path starts around the crater "Vatoliere" towards Madonna Montevergine. Going on a path fraught but fascinating, the "Scarrupata Barano" whose walls show beautiful examples of stratified volcanic materials (tuff, pumice, lava, white ashes and trachytic rock) and then you arrive on the headland between vineyards, scrubland and a chestnut climb on Mount Vezzi, a volcanic dome of 392 m. The descent from the top towards Piano Liguori offers us a beautiful view of Punta San Pancrazio (156 m) with the characteristic church overlooking the sea. Along the way, you meet old cellars dug into the rock embedded in the terraces of the area watching the beautiful scenery of the open sea and who meets the other islands of the Gulf (Procida, Vivara and Capri) and the Amalfi Coast. You continue along an easy path overhanging various creeks in which converge steep terraces planted with vineyards. Among these vineyards and along the beautiful Bay of Cartaromana on the bottom of which you can still see the remains of "AENARIA" the old Roman Ischia submerged completes the excursion with the return to Campagnano. The excursion allows the mind and soul of harmonizing with the body.
Info
Duration: 4 h
Difficulty: E
Descent: 290 m
Maximum altitude: 392 m
Development of the trail: 7.5 Km
Departure: Piedimonte (Cemetery) 09.30
Arrival: Fondobosso - Palazzetto dello sport
Path: Vatoliere, Sgarrupata Barano, Monte Vezzi, Piano Liguori, Campagnano.
Equipment: shoes and clothing hiking, water.
In the neighbourhood
Facilities

Reachable by car