The Magdalene trail

Casamicciola Terme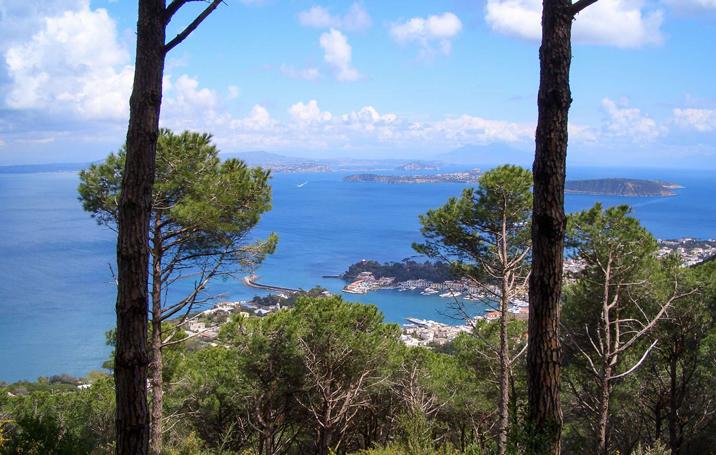 Path of Maddalena
The easy accessibility, the presence of numerous plant species, the morphological, geologicalstructure, and exceptional views that you can enjoy from the lookout make the Wood of Maddalena a natural park of great interest environmental education. The hike begins from one of the best-preserved volcanic island complex. Starting from the Maddalena wood in Casamicciola Terme, which stands on a volcanic dome, one arrives at the border between Montagnone covered with wild Mediterranean bush and Mount Rotaro reign of a thick pine forest. Across the top of the crater and admiring the bottom, continue up to a series of "fumaroles" in activities, testimony, along with the thermal springs of the vitality of the island. There, among the diverse flora, is the rare species Cyperus polystachyus (papyrus fumaroles), species not endemic, but that he found in some areas of these island microhabitats favorable for its growth. We continue to the Volcano "Fondo Ferraro" to get to the small town of Fiaiano and then dive into the green Pineta, which stands on the casting of the crater of Arso (last eruption of the island in 1301). The tour ends by returning to Porto of Ischia.
Info
Duration: 4h
Difficulty: T/E
Elevation gain: 150 m
Descent: 200 m
Maximum altitude: 265 m
Development of the trail: 7 km
Start point: Casamicciola at Castiglione Thermal Park at 09. 30
Arrival: Ischia Porto, 'Guerra' Parking
Path: Maddalena wood, Monte Rotaro, Ferraro Fund, Pinewood Fiaiano, Ischia Porto
Equipment: shoes and clothing hiking, water.
In the neighbourhood