Terme Central Park
Città d'Ischia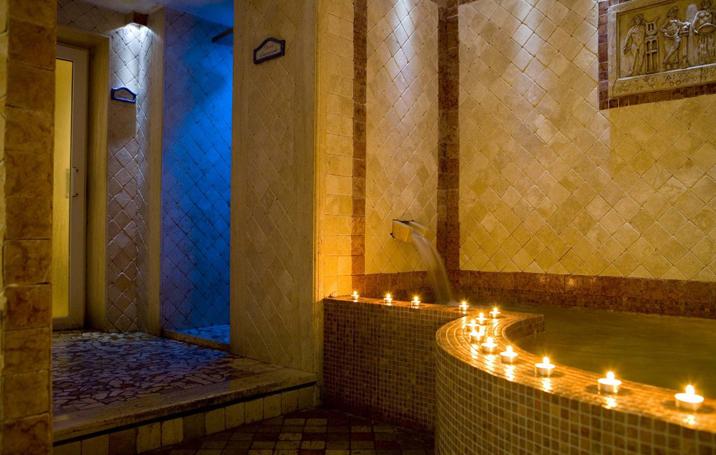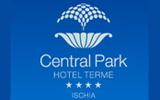 Città d'Ischia - 80077
Via Alfredo De Luca
+39 081993517
fax +39 081984215
About Terme Central Park
Our Spa, as well as have a department dedicated to spa treatments and mud, comes with a beauty department, gym, Turkish bath, Kneipp pool and spa with color therapy. The experienced and qualified staff of our department "Beauty & Wellness" will help in the realization of a true path of well-being during your stay.
Thermal treatments
Its excellent properties make it famous all over the world, the thermal water of Ischia. The modern spa area of Central Park Hotel uses the thermal waters in the health and beauty treatments for mud, showers and baths with ozone. In addition, there is the possibility of treatment of aerosols and inhalations.
Beauty
The qualified staff of our department "Beauty & Wellness" makes all the traditional beauty treatments for face and body as a partial or total hair removal, manicures and pedicures. In addition, it applies the most modern treatments to combat small skin problems such as sunspots, rosacea, oily skin and impure, stretch marks or cellulite.
Massages
Massage (from the Greek massein which means "knead", "shape") is the oldest form of physical therapy, used over time by different civilizations, to relieve pain and the muscles to relax away fatigue. Meanwhile, to get the results you want from a massage, it takes the expert hands of professionals and therapists. The highly specialized staff of the Spa Central Park Hotel makes all kinds of treatments ranging from traditional massages (decontracting, relaxing, draining, anti-cellulite, slimming) treatments combined with aromatic and color therapy.
offerte
Dal 22-04-2015 al 03-11-2015

Disponibilità

Prenota

Booking non disponibile
Nelle Vicinanze
servizi

Aperto a Pasqua

Beauty center

Palestra

Parcheggio

Stabilimento termale convenzionato

Transfer