Port of Lacco Ameno

Lacco Ameno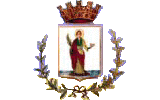 Lacco Ameno - 80076
Marina di Pithecusae
+39 081 903075

Port of Lacco Ameno
The Port of Lacco Ameno consists of a jetty with head reserved for ferries and two new docks but have shallow waters. To the west of the pier "Fungo" has been realized a long quay 107 m (Heaven's Quay) consists of a movable structure mounted on a reef with 12 recreational vessels between 24 and 90 m and is operational from May 1 to October 15 .
Description
- Dangers: pay attention to the dry and rocky outcrops, dry placed at 2.8 m NW of the mouth conical buoy marked with yellow, white light lamp 4 sec.

- Access time: continuous.

- Access: mooring with mooring posts, to avoid the anchors except in special cases. Contact the direction of the first access port..

- Bed: sand, rocks.

- Floors: the quay from 3.5 to 7.5 m.

- Radio: vhf channel 69-16.

- Places for boats: 12.

- Overall length: 90 m.

- Prohibitions: prohibited anchoring in the area overlooking the harbor buoys marked with red; 3 knots transit speed.

- Winds: northwest wind, sirocco.

- Misfortune: Nord, Nord-Est.

- Close to: from NW, SW, Sud, SE and Est.

- The nearest safe harbor: S. Montano bay.
Areas reserved to pleasure crafts
The moorings are managed in part by the Maritime Authority (the landing tourist pier) and partly by "Yachting.it 'on Heaven's Quay which offers mooring from May 1 to October 15 in pleasure boats up to 90 m.
Per contattare il porto
VHF channel 69-16
Coordinates: 40°45',18 N 13°53',58 E
PORT SERVICES
Marine di Ischia - 0819633396
Marina di Lacco Ameno Tel: +39 081 903075 Mobile: (william) +39 338 9542089 email: marinadilaccoameno@gmail.com
Servizi porti
Fuel
Water
Electric power
Scivolo
Scalo di alaggio
Gru
Travel lift
Servizi igienici
Servizio antincendio
Servizio meteo
Riparazione motori
Riparazioni elettriche
Illuminazione banchine
Riparazione scafi in legno, VTR, acciaio
Guardianaggio
Ormeggiatori
Sommozzatori
Ritiro rifiuti
Rifornimento alimentare
Servizio WiFi
Docce
Parcheggio auto
Rimessaggio all'aperto/coperto
Rivendita ghiaccio
In the neighbourhood