Port of Casamicciola

Casamicciola Terme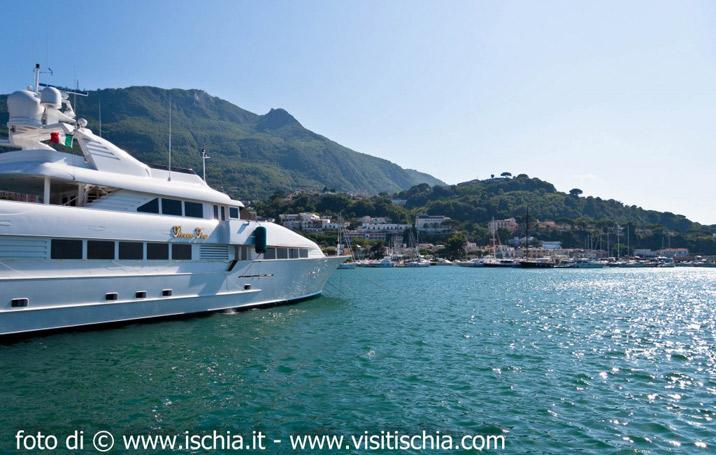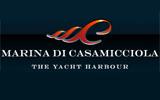 Casamicciola Terme - 80074
Marina di Casamicciola Terme
+39 081 980175

Port of Casamicciola
The port of Casamicciola is located to the north of the island of Ischia and is protected by two piers: breakwater dock shaped three-arm with a crank and a pier.
Description
- Dangers: pay attention to the undertow and winds at the entrance because is very exposed to the open sea.

- Opening: always.

- Access: keep strictly to the straight and go slowly (maximum speed of 3 knots).

- Headlights and taillight: 2386 (E 1606) - 2386 (E 1606) - Green flashing light 4 sec., range 5 M scale, set back about 20 m from the end of reef breakwater; 2386.2 (E 1606.2) - fixed red light beacon range 2 M, the head of the pier breakwater (keep at least 20 m from the beacon).

- Bed: sandy.

- Floors: at the dock from 0.50 to 5 m.

- Radio: hf channel 09 Cala degli Aragonesi - vhf channel 08 Marina di Casamicciola.

- Places for boats: 300 whose 10 in transit.

- Overall length: 80 m.

- Prohibitions: look Ordinance No. 07/03 Prison Maritime Office of Ischia.

- Winds: I and IV quadrant.

- Misfortune: I quadrant.

- Close to: II and III quadrant.

- The nearest safe harbor: bay to the east and west of the port.
Areas reserved to pleasure crafts
I. D'ISCHIA - CASAMICCIOLA
Areas reserved to pleasure crafts
Outside facing i", mooring dock and No. 2 floating piers with services - "Marina di Casamicciola" mooring dock and floating docks, dock, "GM Nautica "dock with mooring facilities.
Per contattare il porto
VHF canale 16-09 (Cala degli Aragonesi)
VVHF channel 08 with floating docks of the Cit
coordinates: 40°45',07 N 13°54',73 E
PORT SERVICES
- Cala degli Aragonesi v. Marina, 1
tel. 081.980686
- Comune Casamicciola Terme vicolo Paradisiello, 1
tel. 081.5072511
- Piazza Marina, 1 tel. 081.994152
- Soc. G.M. Nautica v. Castanito, 47 tel. - Gm Nautica 3386003094
Servizi porti
Fuel
Water
Electric power
Scivolo
Scalo di alaggio
Gru
Travel lift
Servizi igienici
Servizio antincendio
Servizio meteo
Riparazione motori
Riparazioni elettriche
Illuminazione banchine
Riparazione scafi in legno, VTR, acciaio
Guardianaggio
Ormeggiatori
Sommozzatori
Ritiro rifiuti
Rifornimento alimentare
Servizio WiFi
Docce
Parcheggio auto
Rimessaggio all'aperto/coperto
Rivendita ghiaccio
In the neighbourhood