La Spiaggettina establishment

Forio d'Ischia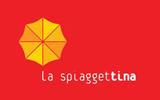 Forio d'Ischia - 80075
Via Spinesante loc. Fortino
+39 081998795

La Spiaggettina establishment
Here the sympathy and kindness are the fruit of hospitality of the owners in order to make the holiday "fun" with the music of Claudio and the freshness of Tina and the sun is guaranteed. Tina and Claudio are waiting in the sun Island of Ischia with umbrellas and sunbeds.
A lot of services available to customers as well as the delicious cuisine of the house.
Located at the side of the beach of Chiaia, the Spiaggettina covers an area that is close to the fort, which creates an air of beach so enviable position offering tourists a fresh relax. The plant is located about 300 meters from the center where the hotels are located and evening entertainment that come alive especially in summer. The beach is cozy, quiet and safe to live an extremely relaxing holiday.
The sea which washes the shore of Tina and Claudio is warm and shallow floors ideal for families that have young children. Its deep blue color highlights the seabed from the variegated colors.
And more ... Canoes, and mats for rent for those who like to dive off where you do not touch, and for those who like a little rowing motion and yourself away from the shore, and why not to visit the beaches adjacent ...
Open from 01-04-2012
to 30-09-2012

Mon
Tue
Wed
Thu
Fri
Sat
Sun
MORNING
AFTERNOON