Ischia SeaDream

Forio d'Ischia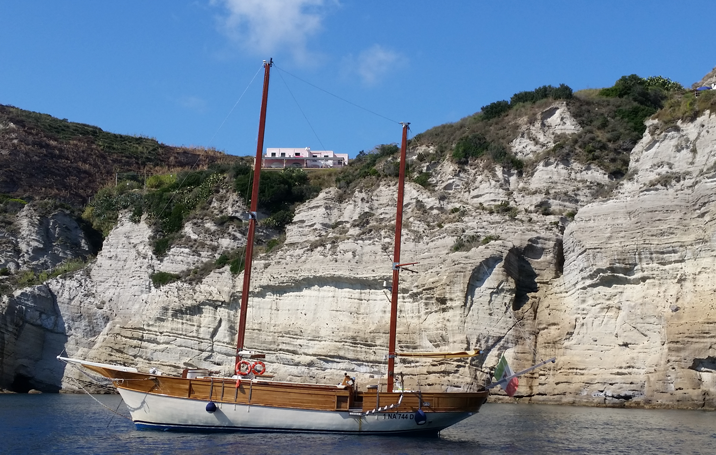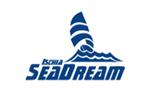 Forio d'Ischia - 80075
Porto di Forio "di fronte Municipio"
339 1090502 - 335 7425328

Rent a boat
Our boats are designed to make comfortable and safe the navigation and are equipped with engines that respect the environment to save fuel and travel in silence.

The boat rental is inclusive of assistance, our operators will of course be available to customers for any work required, you can ask for the availability of an experienced guide who will accompany you to discover the hidden wonders of the coasts of the islands of Ischia, Procida and Vivara and the extraordinary vitality of the depths of the marine protected Neptune's Kingdom.

You can choose the boat and the service that best suits your needs from the pull-down menu to the right place. Happy surfing ...
Long-term rentals
Our boats are available by reservation, even for longer rentals days.
The convenience of long-term rental is not in doubt, even without wanting to consider the special discounts that we practice with respect to daily rates. The recent reintroduction of the parking fee, the high cost of berths in ports and harbors of the islands of the Gulf of Naples and the not inconsiderable burden of winter storage, are likely to transform the recreational tourism in a luxury for the wealthy few.
Ischia sea dream offers its customers the opportunity to rent at competitive prices, a boat or a rubber dinghyfor the duration of the holiday, to be able to enjoy the pleasure of sailing without the costs and responsibilities of a boat.
Contact us for a free quote.
Winter Storage
Ischia seaDream provides boaters with experience in assistance and the storage of boats, these are some of the services we offer:

- Storage and custody winter covered shed or yard
- Beaching with crane
- Fiberglass Repairs
- Wood Repairs
- Restoration of classic yachts
- Mechanical assistance qualified
- Sand hulls
- Epoxy Treatments
- Osmosis Treatments
- Assistance in navigation
Our boats
Quick silver 555
The quicksilver is a fast and agile boat that does not give up convenience, with spacious sundecks and four passenger seats are suitable for young people to guide without license.

Fishing boat 780
The fishing boat 780 with its classic and elegant line is especially recommended for those who want to spend one or more days on a boat, with all the comforts. The two beds covered as well as numerous accessories, including the refrigerator and the necessary awning, make the fishing boat 780 the ideal boat for the family and for fishing.
It is necessary license.

Rubber dinghy 570
The boat Selva 570 is a fast and sporty boat, equipped with four-stroke engine, it offers a navigation balanced and stable making it suitable for medium to long trips even in less than perfect weather and sea conditions. We recommend renting for those who want to sail in comfort and safety.

Rubber dinghy 750
The Alson 750 is a large and powerful raft, the ability to carry ten passengers makes the boat ideal for groups and families. It is particularly suited to beginners, it is essential to guide the license.

Rubber dinghy 520
The vessel is a Lomac boat 520 snappy and fast, easy to drive, it is recommended to hire people who want to discover the most beautiful bays and beaches of the island of Ischia.

TERMINAL BOAT 18

The terminal boat 18 is a comfortable boat, easy to drive and with many comforts. It is suitable for both young and family customers. You drive without a license.

TERMINAL BOAT 21

The terminal boat 21 is a very spacious boat in fact it is 6.30 meters long and equipped with all comforts, has a large sundeck. You drive without a license.

SACS BUBBLE 7.50

The Sacs 7.50 Madras rubber dinghy is a fast and swift rubber dinghy suitable for fast journeys but also for customers looking for a comfortable and spacious solution, it has a large sundeck and is equipped with all comforts, powered by a 250 hp engine. Yes driving with a license.
Joya
If you want to live an exciting, unique and unrepeatable experience, come with us on the boat "Joya", a vintage sailing ship, fully renovated and equipped with all comforts.
You will discover the most fascinating corners of the coasts of the islands of the Gulf of Naples, enjoy the silence and tranquility of bays and coves accessible only by sea, all in an atmosphere of cordiality and professionalism.
Our crew, in fact, will guide you to discover amazing places at the same time will pamper you with delicious dishes made with genuine products typical of our land.
And for romantics, you can book excursions at night with dinner on board in the moonlight.
So, what are you waiting for? Book now an excursion on board, you will live a dream ...
Info and reservations:
+39 339 1090502

Seat of Ischia
Our services are also available at Ischia, "Riva Destra" telephone number 3338241856
In the neighbourhood
Facilities

Reachable by car