Hotel Villa Angela
3 star Hotel
Forio d'Ischia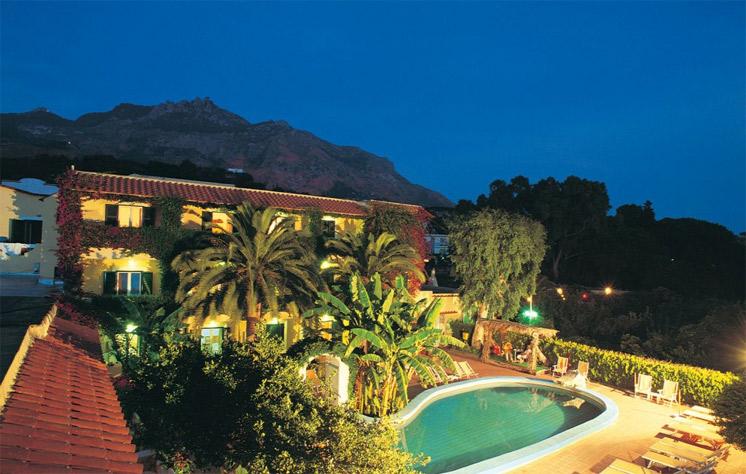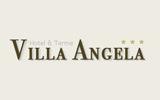 Forio d'Ischia - 80075
S.S. Forio - Panza, 150
+39 081997648 - 0813332191
fax +39 081988061
About Hotel Villa Angela
Hotel Terme Villa Angela is located on the south-west of Ischia, between Citara Bay and the slopes of the Epomeo mountain. The Epomeo is a dead volcano from which the thermal resources of the island stem. Only 800 meters away from the hotel, are the beaches of Citara and Cava dell'Isola, which offer private establishments and public beaches to enjoy the sea until the beautiful sunsets. The historical center of Forio d'Ischia (1500 meters from the Hotel), still reflects the old tradition of fishermen, wine producers and merchants of the country. Open-air fishmarkets and small taverns alternate in the intimate streets of downtown and the habor. Both the beaches and town centers are easily reached by Bus, which stops right outside the Hotel entrance..
The beautiful sunsets, the changing colors of the landscape, the rugged coastline, its rural traditions and history, make Ischia a attractive site with unforgettable charm.
Rooms
Our traditional rooms come with a choice of a balcony or terrace. Of course all are also equipped with a bathroom, shower, telephone, and TV. Our superior rooms offer even more space, modern furnishings and are also equipped with a minibar and hairdryer. The Hotel offers rooms to suit any number of guest and we are also happy to accommodate families and guests with pets.
Garden and Pool
The hotel is built around a garden with colorful flower beds where you can enjoy breakfast under the shade of lush plants, before facing a day of sun and sea. The garden with its intimate corners and calm and relaxing atmosphere offer our guests the chance to spend pleasant evenings in company with the chirping of birds, waiting for the cool of the night to set in. Adjacent to the garden are two swimming pools with thermal water and a spa available for guests from dawn to dusk, to indulge a newfound comfort, to forget the stress, and rejuvenate mind and body.
Spa
A peculiarity of Villa Angela that the opportunity for guests to enjoy spa services without having to take a car or a bus to travel sometimes long, but could, with ease and convenience, use the spa remaining within the same structure. There are many services that the hotel offers a swimming pool fitted with every comfort where you can dive in warm water with stable temperature around 32 degrees. The temperature rises, creating another type of benefit, within the hotel where the pool water is between 36 ° and 37 ° and a series of whirlpools, allowing the customer to experience moments of relaxation. But not only relaxing, therapeutic benefit well known since the days of the ancient Romans, in fact you can make the most of the structure of Villa Angela, which settled with the ASL (stands for National Health Organization) for cycles and mud baths and inhalation treatments, offers a variety of services for the treatment of specific diseases.
offers
From 14-04-2018 to 29-10-2018

In the neighbourhood
Hotel facilities

Open at Easter

Air conditioning in room

Thermal baths

Bar

Beauty center

Tv in room

Dogs allowed

Credit cards

Safebox

Internet

Parking

Private Park and Garden

Indoor swimmingpool

Outdoor swimmingpool

Central heating

Restaurant

Solarium

Agreed thermal establishment

Telephone in room

Transfer on request