Hotel Ulisse
3 star Hotel
Città d'Ischia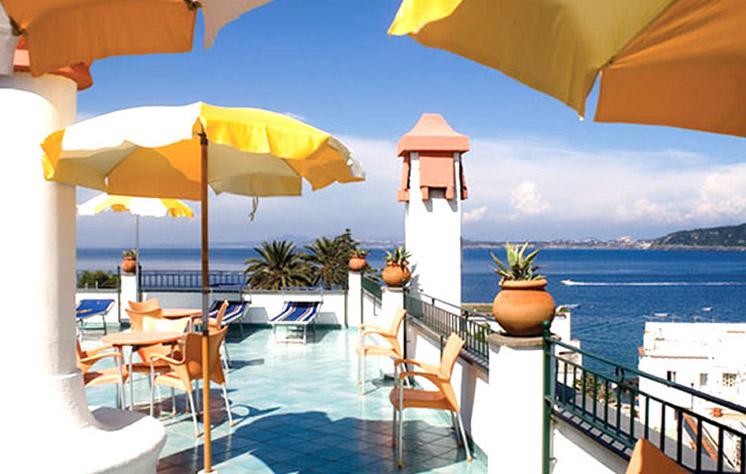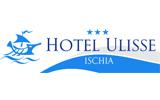 Città d'Ischia - 80077
Via Champault, 9
+39 081991737
fax +39 081983847
About Hotel Ulisse
Here at Hotel Ulisse we care of all the details: those little things which make your stay enjoyable, such as fresh flowers in vases. We try to care of all the small services that make your stay more comfortable and convenient as luggage shipping or a parking in Naples.
We know you're on vacation. We know you prefer to have everything at your fingertips. Here you can also book excursions on the island or rent a car, motorbike or bicycle.
Please, continue the visit to our website. We have pictures and stories that would persuade the most skeptical and demanding guest.
Rooms
All rooms feature the usual facilities of a modern hotel: private bathroom, shower, hairdryer, direct dial telephone. We know, maybe "usual" is not enough. That's why all the rooms have also satellite TV, air conditioning and Wi-Fi.
Cuisine
Our cuisine comes from our healthy environment: treasures grown in the gardens and fishes from our sea. Fruits of land and sea, both fresh, tasty and delicate.
Facilities
The hotel has an elevator, central heating and air conditioning, TV SAT in room, games room and conferences, panoramic sun terraces, lush gardens with two swimming pools, one with hot water and hot tub and one at room temperature with the possibility of swimming .
offers
From 21-05-2021
Availibility

Book

Booking not available
In the neighbourhood
Hotel facilities

Open at Easter

Air conditioning in room

Elevator

Baby sitting

Bar

Beauty center

Tv in room

Dogs allowed

Credit cards

Safebox

Parking

Private Park and Garden

Outdoor swimmingpool

Central heating

Restaurant

Servizio invalidi

Solarium

Agreed thermal establishment

Telephone in room

Transfer on request

WiFi