Romantica Resort & Spa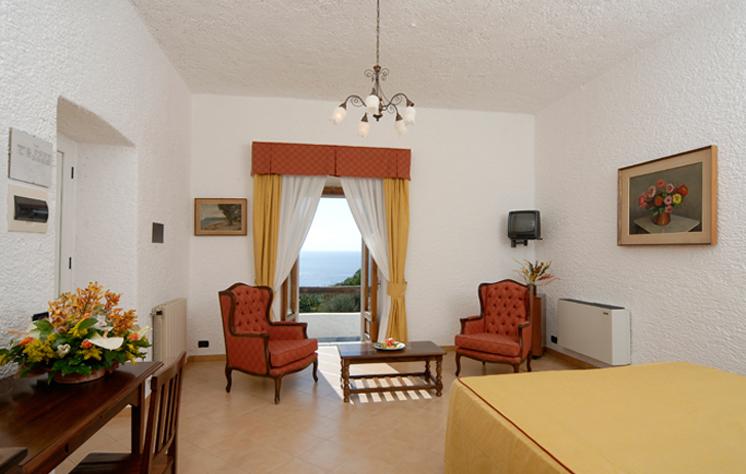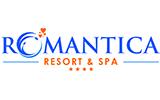 Sant'Angelo - 80070
Via Ruffano 11 - (Sant'Angelo)
+39 081999216
fax +39 081999070
About Hotel Romantica
Romantica Resort & Spa is set just a few minutes-walk from the picturesque S. Angelo, near to the bus-stop and the bay of Cafiero. Set in the South of the island at 70 meters above the sea-level, offers a beautiful panorama that overlooks the sea and peninsula called La Torre. The Park Hotel & Terme Romantica stands out for its numerous buildings forming a harmonious puzzle over the very wide surface of 45,000 sqm. A series of bungalows, many buildings on one floor and some on two floors are well-distributed on the whole area and surrounded by impressive spots of exotic vegetation, enchanting and coloured flowerbeds, imposing evergreen trees, panorama terraces and the tempting thirteen swimming pools.
Rooms
Our numerous guestrooms are now fully renovated thus increasing their comfort and elegance. The rooms are featured by individual details and characteristic differences: each offers its own location and panorama along with either classic, modern or Mediterranean furnishings… The guestrooms are spread over the whole park area, some are centrally located whereas others are in quieter places; moreover, several guestrooms are bungalows thus offering the ideal accommodation for honeymooners or guests celebrating their wedding anniversary. Some also have sea view, terrace or balcony, and are large enough to include a third or fourth bed.
Pools
There are 13 pools: according to the temperature we find those with low temperature and those with high temperature (kneipp and Japanese). Also equipped solarium, from sauna to thermal steam, from the naturaalist terrace to Fitness Corner TechnoGym ™ , and Spa Cafè and several sport equipments.
Restaurant
Our cuisine is known for its authenticity, richness and variety. The breakfast buffet is served at the charming restaurant named Eden in a beautiful garden, while lunch and dinner can be enjoyed in comfortable and scenic Belvedere restaurant with table service, also preceded by a buffet of hors d'oeuvres (for lunch), and appetizers and vegetables (dinner).
Spa
Thanks to the experience gained over the decades, Workers of Romantica Wellness, each specializing in a specific branch, dealing with the consequences of stress through wise relaxing massages, Shiatsu, and soma-energy, weak circulatory level by draining massages, and LYMPH circulatory massage, psycho-physical disharmony in the balance thanks to Ayurveda massages and reflexology foot, cellulite with a powerful series of treatments.
offers
From 13-04-2019 to 27-10-2019

In the neighbourhood
Hotel facilities

Open at Easter

Air conditioning in room

Baby sitting

Thermal baths

Bar

Beauty center

Bowls

Tv in room

Dogs allowed

Credit cards

Mini-bar in room

Internet

Gym

Parking

Private Park and Garden

Piano bar

Ping pong

Indoor swimmingpool

Outdoor swimmingpool

Central heating

Restaurant

Sauna and/or Turkish bath

Solarium

Agreed thermal establishment

Telephone in room

Tennis

Transfer on request