Hotel Oasi Castiglione
4 star Hotel
Casamicciola Terme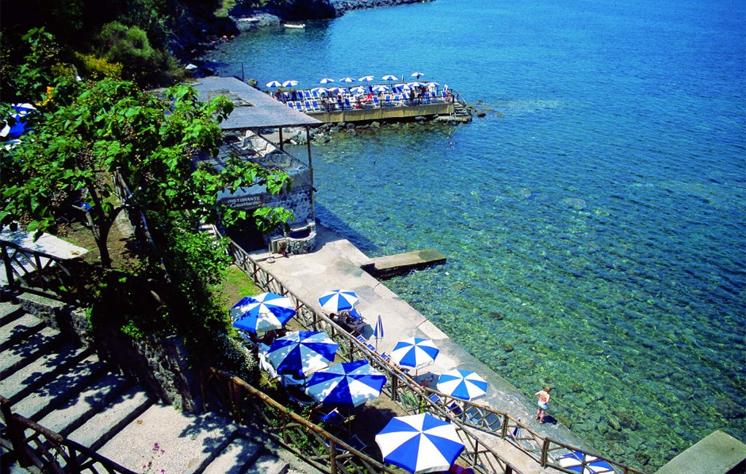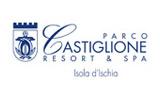 Casamicciola Terme - 80074
Via Castiglione,36
+39 081982551
fax +39 081982747
About Hotel Oasi Castiglione
Inside the Thermal Park Castiglione, the Oasis hotel, with its exclusive and charming rooms and apartments, allows you to spend suggestive stays. A cable railway links the different equipments by wide parking. The stay includes the use of relax zones, in addition to those ones of the apartments, pools, Jacuzzi, sauna and equipment of the park, and the entire sea-zone.
Park and pools
Located in a lush natural valley that slopes towards the sea and surrounded by a large patch of vegetation that creates a pleasant atmosphere of peace and tranquillity the Thermal Park Castiglione has ten swimming pools, eight baths, fed by springs nearby, with a gradation the water that goes from 30 ° C to 40 ° C. The park also features Kneipp pools, natural sauna, whirlpool spa and a department where you can enjoy mud therapy, inhalations and massage therapy with the assistance of qualified therapists and medical specialists.
Spa and wellness
Open from April to October the Thermal Park Castiglione takes cure of your wellness in the department for spa where you can practice different therapies, including baths, mud baths, inhalations, aerosol, physiotherapeutic massages, acupuncture, assisted by medical specialists. The look first of all, in fact there is a natural sauna, whirlpool, Kneipp pool diversified and customized treatments for body, face and physiotherapy. See a list of treatments available to you affiliated operating with the National Health Service.
offers
From 23-04-2015 to 18-10-2015

Availibility

Book

Booking not available
In the neighbourhood
Hotel facilities

Air conditioning in room

Elevator

Dryer in room

Thermal baths

Bar

Beauty center

Tv in room

Credit cards

Safebox

Mini-bar in room

Internet

Gym

Parking

Private Park and Garden

Indoor swimmingpool

Outdoor swimmingpool

Central heating

Restaurant

Meeting service

Sauna and/or Turkish bath

Solarium

Telephone in room