Hotel Hibiscus
3 star Hotel
Forio d'Ischia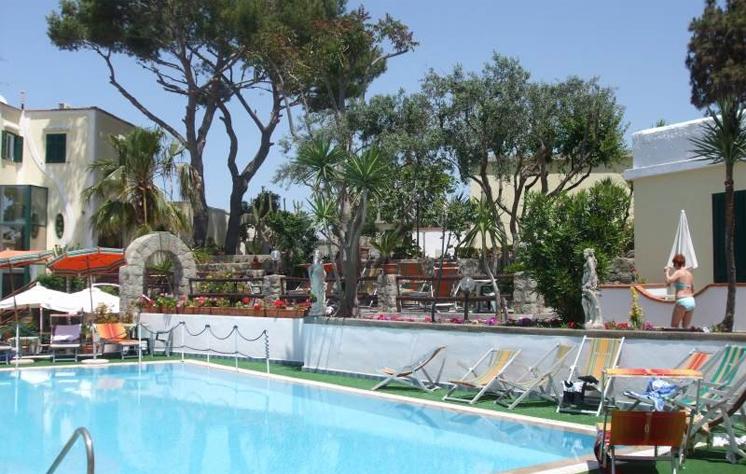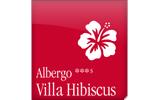 Forio d'Ischia - 80075
S.S. 270
+39 081998030
fax +39 081998983
About Hotel Hibiscus
The Hotel Hibiscus, started in the '60s, unifies both the long lasting experience and the familiar atmosphere of its management, expressed by developing with its Italian as well as international guests a friendly approach, which enables the owners to boast of the enthusiastic coming back of a huge number of guests.

The Hotel lies on a surface of around 7,000 sqm, and is surrounded by tall trees, such as pines, eucalyptuses, Canadian poplars etc., which were planted there during its construction. In fact, though it lies in the town-centre, it is nevertheless bathed in a Mediterranean maquis.

Each side of the hotel enjoys a beautiful view all around with the well-known sunsets and the famous green ray. Stillness, pure air and flora, together with all the services offered by the hotel, represent the winning secret of the Hotel Hibiscus.
Rooms
The Hotel's structure offers 60 guestrooms as a whole, among these there are double, single and multiple ones, all endowed with private bathroom, hair-dryer, direct telephone, safe-box and private balcony with Internet-plug. Satellite TV and Air conditioning on request. Though simply furnished, all fully renovated rooms own a certain taste, which enables them to ensure a comfortable and relaxing stay.
Pools
Immersed in the greenery there are two pools, one indoor with 4 seats and an outdoor Jacuzzi at room temperature. The hotel is the center of Forio about 400 meters from the beach about 200 meters and is located in a private drive. This position offers the customer the dual benefit of being close to the center while enjoying a complete isolation.
Restaurant
In the restaurant, panoramic and conditioning, you can taste local, national and international, seafood and meat, and carefully selected ingredients prepared by our Chef with the utmost care.
Beauty Center
In our center, we discover the pleasure of taking care of themselves and to regain the lost well-being. As in the Beauty Farm is the most qualified can choose from several exclusive treatments (such as Shirodhara, Thai, Shiatsu, etc..) and decide to spend one or more days of beauty care and wellness of your body. Before starting any treatment, our expert massage therapist will listen carefully to understand your needs, your desires and your expectations.
offers
From 01-04-2016 to 31-10-2016

Availibility

Book

Booking not available
In the neighbourhood
Hotel facilities

Playground

Open at Easter

Air conditioning in room

Dryer in room

Thermal baths

Bar

Beauty center

Tv in room

Credit cards

Safebox

Mini-bar in room

Internet

Parking

Private Park and Garden

Indoor swimmingpool

Outdoor swimmingpool

Central heating

Restaurant

Servizio invalidi

Solarium

Agreed thermal establishment

Telephone in room

Transfer on request