Albergo della Regina Isabella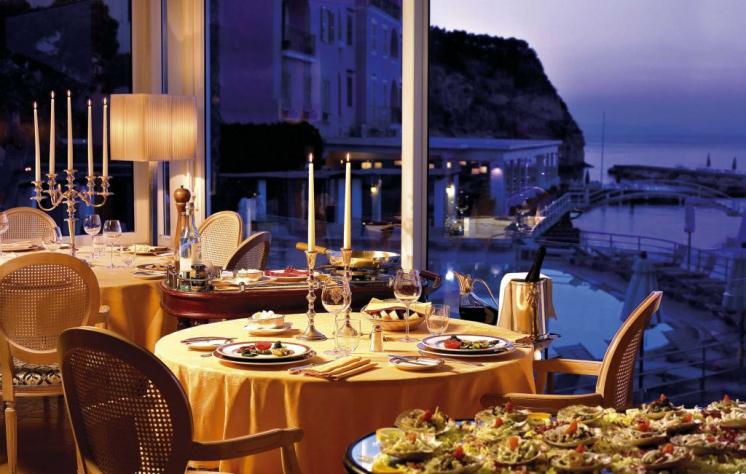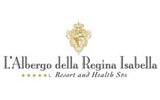 Lacco Ameno - 80076
P.zza Santa Restituta
+39 081994322
fax fax +39 081900190
About Albergo della Regina Isabella
The only one in Ischia classified 5*****L
A unique choice, where nature and tradition mix in a magic union to restore body and mind. The force of the sea and the properties of the thermal waters, the sunny reliability to the guest and the impeccably service, the mediterranean taste and genuine menu, create armony that make the Albergo della Regina Isabella unique. Thanks to artistic and cultural events, the hotel offers new emotions in every season.
Rooms
The Hotel has 128 room, whose 27 Luxury Accommodations.
Each having distinctive details, help our guests make the best choice, whether they prefer a quiet refuge, want to wake up to a seaview or have a love for exclusive open spaces. All rooms are meant to provide maximum comfort, with air-conditioning, satellite radio and TV, safe, minibar fridge, direct international dial phone, cable ADSL (in room) and Wi-Fi (on terraces and in common areas). Whether they choose the comfort rooms or the Imperial Suite, the Hotel treats its guests like Royalty, following an age-old tradition of hospitality, in a five-star context and the freedom to enjoy the holiday of their dreams.
Spa
Thermal waters with ancient virtues and a top quality SPA in the heart of the Mediterranean, a rare combination that provides wellness for the body and soul, as well as beautiful Mediterranean scenery.
The Regina Isabella Thermal Baths are an ode to life and vitality, to a wellness that springs from the balance between body, mind and spirit. The regenerating properties of the multi-active waters are skilfully enhanced by constant and careful scientific research.
On the same wavelength with the hotel philosophy, the main purpose of the staff at the Regina Isabella Thermal Baths is to get to know our guests in order to satisfy their needs. Tell us about your Lifestyle and with the help of our medical staff, we'll find the best programme, tuned to our parameters and your desires, because balance is the key to harmony.
offers
From 26-03-2016 to 01-11-2016

Availibility

Book

Booking not available
In the neighbourhood
Hotel facilities

Playground

Open at Christmas

Open at Easter

Air conditioning in room

Elevator

Dryer in room

Baby sitting

Thermal baths

Bar

Beauty center

Bowls

Tv in room

Dogs allowed

Credit cards

Coeliac cuisine

Safebox

Mini-bar in room

Internet

Gym

Parking

Private Park and Garden

Piano bar

Ping pong

Indoor swimmingpool

Outdoor swimmingpool

Central heating

Restaurant

Meeting service

Sauna and/or Turkish bath

Solarium

Private beach

Agreed thermal establishment

Telephone in room

Tennis

Transfer on request