Hotel Club Scannella
3 star Hotel
Forio d'Ischia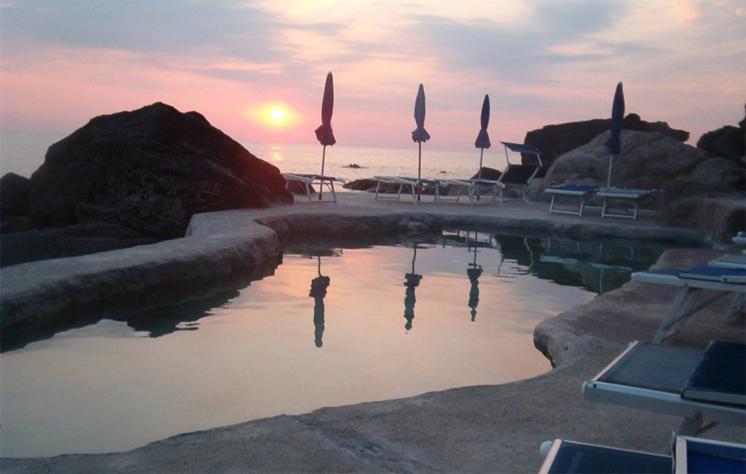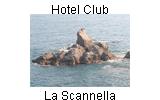 Forio d'Ischia - 80075
Via Scannella Mare
+39 081907181 - 081909426
fax +39 081907181
About Hotel Club Scannella
The Scannella Club is located on the wild rock to the South side of the Island above a stretch of water, one of the most clear of the Mediterranean Sea.
If you prefer scuba diving don't lose the opportunity: in this crystal sea you'll admire groupers and shoal of fishes. Melt into book's pages or into sea colours, discovering the charm of endless days.
For lovers of fishing, the Scannella Club allow guests to boating to fishing near the coast or in deep sea.
Rooms
They are sunny and charming with private bathroom and ventilation. We suggest, however, that you run everything off and listen to the whispering waves of the sea...
A room with a sea view? Don't ask, that's all there is. There are only 20 rooms facing the splendid bay of Scannella.
Cuisine
The kitchen of the CLUB SCANNELLA is always open, like the one at your house; you can suggest a particular menu or savour the mediterranean aromas and tastes of the typical dishes of fish and crustaceans.
Pools
The club scannella offers three swimming pools of warm water of which one inside with hydromassage.
offers
From 20-03-2018 to 12-11-2018

Availibility

Book

Booking not available
In the neighbourhood
Hotel facilities

Open at Easter

Dryer in room

Thermal baths

Bar

Dogs allowed

Coeliac cuisine

Safebox

Internet

Parking

Indoor swimmingpool

Outdoor swimmingpool

Central heating

Restaurant

Solarium

Private beach

Telephone in room

Transfer on request